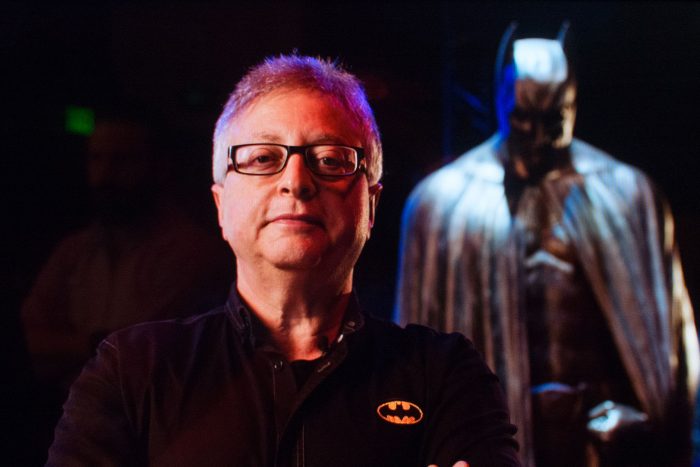 Michael Uslan
Professor of Practice
Contact Information
Research and Creative Interests
classical Hollywood cinema

Producing
Biography
Originator and Executive Producer of the BATMAN movie franchise from '89 BATMAN to 2022's THE BATMAN; including JOKER; THE DARK KNIGHT; THE DARK KNIGHT RISES; BATMAN BEGINS; BATMAN RETURNS; THE LEGO MOVIE; THE LEGO BATMAN MOVIE; LEGO MOVIE 2; JUSTICE LEAGUE; BATMAN v SUPERMAN; BATMAN FOREVER; TEEN TITANS GO TO THE MOVIES; HUSH; BATMAN & ROBIN; THE DARK KNIGHT RETURNS; BATMAN: YEAR 1; UNDER THE RED HOOD; BATMAN BEYOND: RETURN OF THE JOKER; THE KILLING JOKE; SUB-ZERO; THE LONG HALLOWEEN; Producer, BATMAN: MASK OF THE PHANTASM; Producer, CONSTANTINE; Assoc Producer, NATIONAL TREASURE; Originating Producer, SHAZAM.
Winner Emmy Award, WHERE ON EARTH IS CARMEN SANDIEGO?
Currently, for Genius Brands, overseeing The Stan Lee Universe of characters created post-Marvel.
Writer of my memoir, THE BOY WHO LOVED BATMAN, hardback and trade paperback; and BATMAN'S BATMAN, memoir sequel, early 2022.
Instructor of both the first accredited college course and correspondence course on comic books (Indiana University); and with Stan Lee and David Uslan, The Smithsonian Institution's on-line EdX course on The Rise of the Super-Heroes. Professor of Practice, Indiana University Media School.
Recipient of: World's first Doctorate of Comic Books, Monmouth University 2012; Inkpot Award, highest honor from San Diego Comic Con for lifetime achievement; West Point's Cadet's Choice Award; Montclair Art Museum Award for extraordinary artistic and creative contributions to American comic books.
Commencement Speaker Indiana University (Named one of the Top Ten Commencement Addresses of All Time by USA Today and graduationwidom.com and named by PBS as one of the 300 Greatest Commencement Speeches in the U.S. Since 1775; Speaker: West Point; United Nations; Smithsonian Institution; Metropolitan Museum of Art; U.S. State Department; TED Talk.