Prepare to fall in love
Take one look, and you'll understand why our students are proud to call The Media School their academic home.
Join us for an upcoming visitation day
If you're a prospective undergraduate student thinking about applying to IU and The Media School, we invite you to join us for a visitation day.
You'll have the opportunity to tour the school, attend an information session about our programs and get answers to your questions.
Visitation days are scheduled throughout the academic year.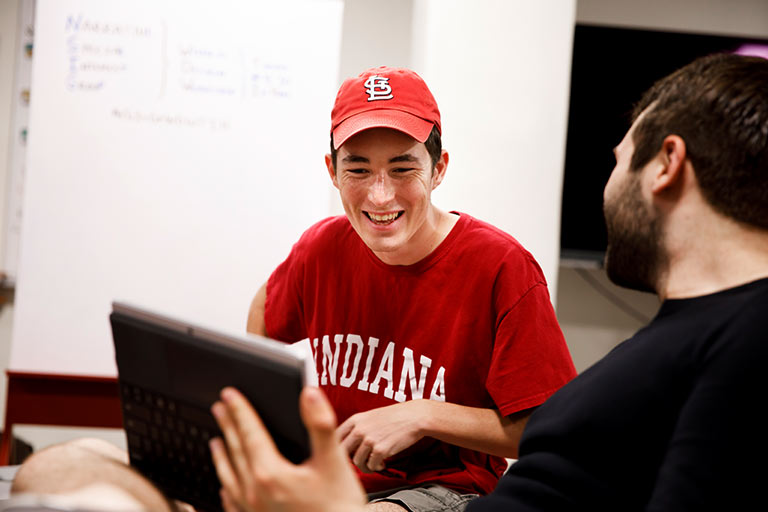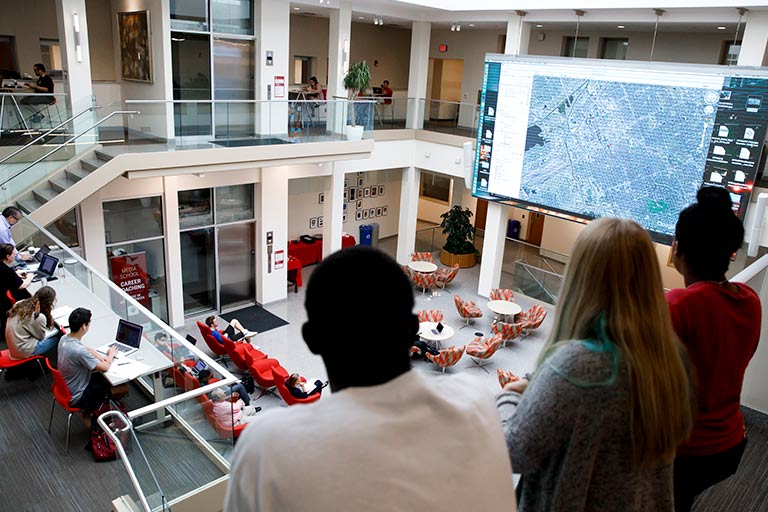 Spring 2019 dates
Find a date that works for you and reserve your spot online using the Admissions website or by calling their office at 812-855-0661.
Choose from:
Jan. 11, 14, 18, 25, 28
Feb. 1, 4, 8, 11, 15, 18, 22, 25
March 1, 4, 6, 8, 18, 20, 22, 25, 27, 29
April 1, 3, 5, 15, 17, 19, 22, 24, 26
Your program will begin at 2 p.m. in the Franklin Hall commons.
If you can't be on campus for a regularly scheduled visitation day, contact Leya Taylor, our assistant director of student services, recruitment, at lemtaylo@indiana.edu or by phone at 812-855-1072 to make alternate arrangements.
Other tours available
Alumni, community members and scholars are also welcome to visit. To arrange your tour, call 812-855-9247.