'NewsNet Daily' expands broadcast journalism opportunities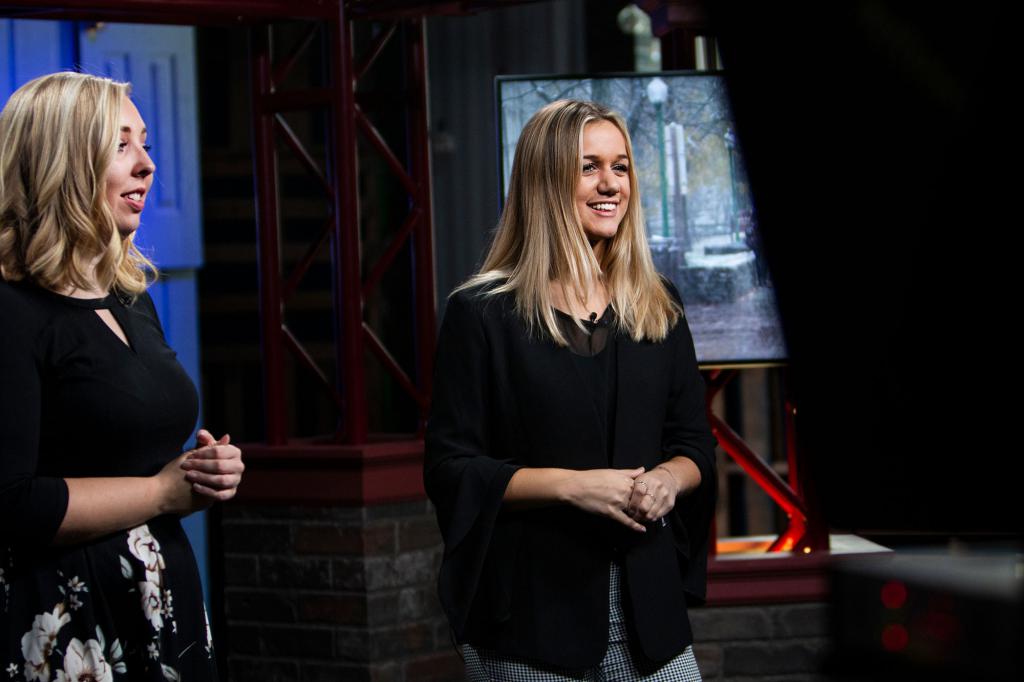 The Media School's signature student-produced newscast is going daily.
"NewsNet Daily" is a five- to seven-minute news show launched this semester by "IU NewsNet," the weekly newscast produced in the TV News Reporting and Producing class. Unlike the traditional "IU NewsNet" production, "NewsNet Daily" is quick, extracurricular and open to students of all experience levels.
Only six episodes in, "NewsNet Daily" currently airs only on Tuesdays. But as the name suggests, it will gradually expand to five days a week.
Senior lecturer Anne Ryder and associate professor Galen Clavio conceived of "NewsNet Daily" as a way to create more faculty-supported opportunities for broadcast students and to promote convergence. Ryder received The Media School's Kemp Development Grant in 2018 to support research on how to create the program.
"We are building a curriculum that supports not only a daily newscast, but a converged multiplatform (media network)," Ryder said. "'The Daily' is a big part of that plan."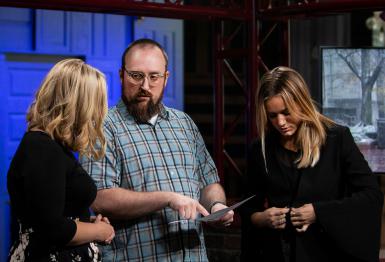 For many stories, "NewsNet Daily" repurposes existing "IU NewsNet" footage and interviews into daily content.
Senior Karli VanCleave is the show's executive producer and anchor. As part of an independent study course with Ryder, she recruits student volunteers and teaches them how to shoot, write scripts, edit and more.
About 40 students contribute to "NewsNet Daily." Students in the TV Studio Production class, taught by assistant director of facilities/building manager Dan Brown, produce the show. Besides VanCleave, all other students participate on an extracurricular basis.
"It's been really successful," VanCleave said. "It's been awesome to work with other reporters."
The daily format mirrors professional newscasts, giving students a more applicable pre-professional experience.
"This gives students an opportunity to get ready for the job market," Clavio said.
The first newscast aired Oct. 1. "NewsNet Daily" stories have included coverage of the local climate march, the Homecoming weekend shooting, Election Day and the opening of the IU basketball season.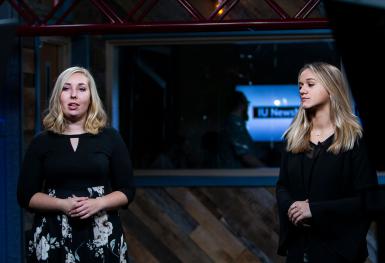 The shows air on Facebook (@IUNewsNet) and Instagram (@iunnd).
VanCleave said creating the new show has been a lot of work, but it's rewarding.
"If I didn't love it so much, it would be a lot," VanCleave said. "It's easy to handle because I care about it so much."
The team holds a pitch meeting at 10:30 a.m. every Monday in the Franklin Hall commons and films at 11:30 a.m. Tuesday in the Beckley Studio. VanCleave said students interested in joining the team can attend a meeting or taping, email her at karvancl@iu.edu or send a message to the "NewsNet Daily" Instagram account.