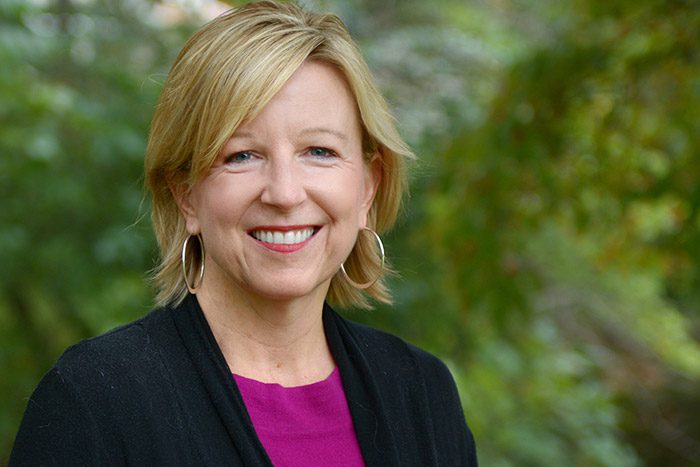 Anne Ryder
Senior Lecturer
Contact Information
Research and Creative Interests
Broadcast news

Ethics in television news

Social media impact on tv news

Interviewing techniques
Biography
Pull up to the computer. Grab a cup of coffee or tea. I think you'll want to see this. Did that get your attention? We are wired for storytelling, it's in our DNA.
The journalist crafts the art of telling the stories that affect our lives in ways that are relevant, truthful and compelling. Sometimes that means disturbing the comfortable and comforting the disturbed. It means that adhering to the SPJ code of ethics, gathering, updating and correcting information throughout the life of a news story. It means accuracy, context and collecting diversity of opinion. It means we seek the truth and report it.
We need responsible, ethical journalists to hold the powerful accountable. When I was 14, I followed a family member to a TV station and had one of those lightning strike moments. That day, it's as if my professional future came together in a single instant of clarity. When I walked into that newsroom, goosebumps. There was no turning back. I spent 30 years as a reporter and anchor and traveled the world, from Bosnia to India.
I interviewed the Dalai Lama and Mother Teresa. I told stories of war, peace and the perseverance of the human spirit.
Excellent video storytelling is mastering the blend video, interviews, natural sound and writing. It's understanding that how you edit stories is almost as important as how you write them. We live in an age of media convergence. Newspaper reporters are learning video storytelling, broadcast journalists write versions of their video stories for the internet, appointment television is nearly gone now. All journalists need to feed social media throughout the day. We do all of that under one roof here at The Media School.
We have facilities like this broadcast studio that are the best I've seen on any campus. We're turning out multimedia journalists who can shoot, write, edit and present across all platforms with skill and clarity, no matter what field you eventually pursue, you can benefit from learning to write and tell a story well. So if you're looking for the lightning strike, you've come to the right place.
I've spent more than 30 years in television news, and occasionally work as a freelance special projects reporter for WTHR-13 (NBC) in Indianapolis. Inducted into the Indiana Broadcast Hall of Fame in 2010, I've worked as a producer, reporter and anchor in Lafayette, (WLFI-CBS), Terre Haute,(WTHI-CBS), and Indianapolis. (WTHR-NBC)    While at WTHR, I anchored all 4 weeknight shows. My first love, however, is reporting, and anchoring never got in the way of it. I first learned how to shoot on a Bell and Howell film camera at the University of Missouri Journalism School, then transitioned to videotape. In 1993, I created and produced "Hope to Tell," an on-going franchise of stories and documentaries on hope and faith that took me to Bosnia, Belfast, Albania, Rome and Calcutta. I have interviewed a variety of world leaders one-on-one, including the Dalai Lama, and in 1996, I traveled to Calcutta where Mother Teresa granted me the last extensive interview she gave prior her death. I've earned 18 regional Emmy Awards and five national awards. Indianapolis-born and raised, I am a graduate of the University of Missouri-Columbia Journalism school. I speak to various groups and conventions nationwide. My radio experience includes serving as interim radio host for "Sound Medicine," on NPR stations. I have honorary doctorates from three Universities and have been teaching at IU since 2014.