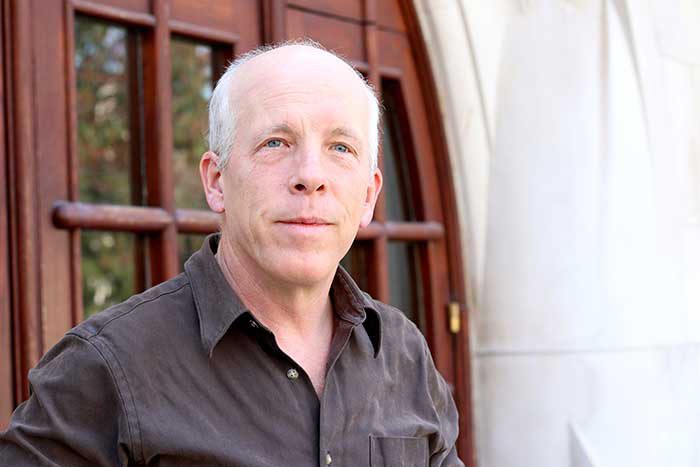 James Krause
Director of Media Arts & Production and Senior Lecturer
Contact Information
Research and Creative Interests
media production

visual design

Technology

documentary production

organizational development

photography

persuasion

music composition
Biography
Senior Lecturer, joined IU, 1999. M.S., Instructional Systems Technology, IU School of Education; B.A., Telecommunications, IU, A.S. Audio Technology, IU School of Music. Teaches multi-camera TV studio production, video field and post-production, graphics and animation, and cinematography courses. Additional specialty areas include audio production, lighting, and motion graphics and compositing. Professional and research interests include Web development, documentary production, photography, HDTV technology, and music composition.
He originally came to Indiana University to study music and has two CDs of guitar compositions, Crossing the Inland Sea and Madeleine Bay.
Professional experience includes 23 years of video production and two years as an audio engineer. He has worked on several award-winning documentaries and is director of Tabletop Productions, a digital project studio serving corporate, broadcast and educational clients.
Contact: jarkraus@indiana.edu; IU Office (812) 856-2172, Studio (812) 332-1005.