Krause directs, produces WTIU Buskirk-Chumley Theater documentary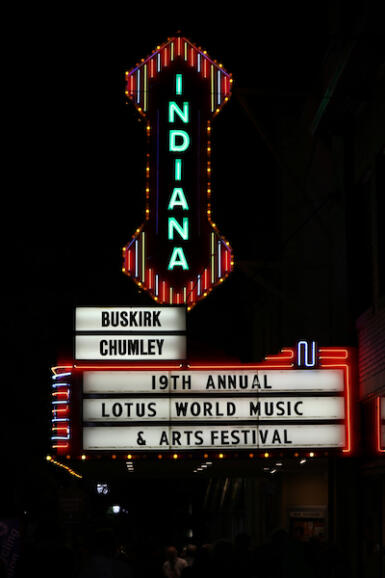 In collaboration with WTIU Public Television, IU Media School senior lecturer Jim Krause directed and produced "The Indiana Theatre at 100: The Evolution of the Buskirk-Chumley" documentary.  
The historic Buskirk-Chumley Theater, formerly known as the Indiana Theatre, in downtown Bloomington is a non-profit performing arts center. In anticipation of the Buskirk-Chumley Theater's 100th anniversary in 2022, a team involving people from the theater put together a documentary proposal for WTIU.  
"The proposal outlined the history, its importance to the city and our community," Krause said. "That's how the project got started." 
Krause teaches courses in multi-camera TV studio production, post-production, graphics, and cinematography. Krause said he specializes in producing content related to the performing arts, and that WTIU asked him to join the documentary team in October of 2021.  
"I coordinated the whole thing, but I had a lot of help," Krause said.  
As a Media School faculty member, Krause involved Media School students in the filmmaking process.  
Last spring, each grad student from his documentary filmmaking class went on an interview shoot with Krause to learn lighting and interview techniques. He said they also assisted in carrying gear and lighting equipment.  
In conducting historical research, Krasue said he had help from Glenda Murray, a Monroe County historian.  
"She gave me a pile of documents," he said. "I would find old employees, old posters, listings of articles, and previous research people had done on the theater."  
Lily Bonwich, the philanthropy director at the Buskirk-Chumley was Krause's main point of contact. Sara Laughlin, the president of the board of directors for the Buskirk-Chumley at the time, also served as a resource for Krause.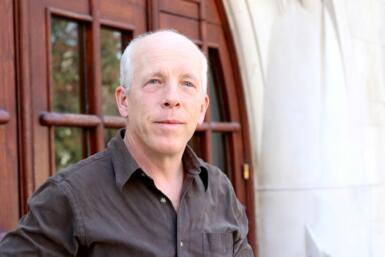 Even at the request of WTIU, Krause had a personal interest in producing the documentary. 
"I have a history with the theater," he said. "I remember seeing movies there back in the very late 1970s when it was a Kerasotes theater."  
Since then, Krause said he has seen the theater close, go through renovations, and reopen as a successful public amenity.
"I have worked in the theater, performed on stage, and produced a number of shows," Krause said. "I feel like I have a history with the theater because I saw it from day one being renovated."
The documentary aims to capture this history and also showcase the theater's ability to thrive despite uncertainties and changes in ownership over time.
"The Indiana Theater at 100: The Evolution of the Buskirk-Chumley" is available to stream now on PBS Video.