Alumni speak about diversity in journalism, TV industries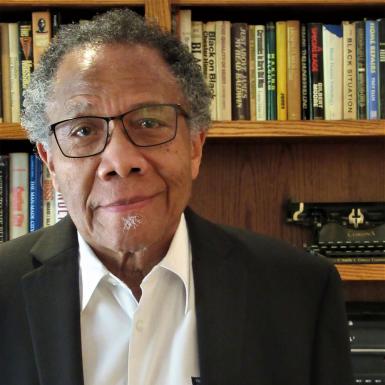 Distinguished alumni Monroe Anderson and Stephen Lucas spoke to Media School students Oct. 22 about diversity in the journalism and broadcasting industry, career advice and more.
Anderson, BA'71, spoke about his career as a journalist and his time in Chicago. He worked for the Chicago Tribune for a decade, and hosted the WBBM-TV public affairs show "Common Ground" for eight years. Anderson also worked as press secretary for Chicago Mayor Eugene Sawyer from 1988-89.
Lucas, BA'80, worked in the television industry for more than 40 years, and recently retired from NBC. He recalled stories of directing "NBC Nightly News with Lester Holt," sharing some profound moments such as covering the Boston Marathon bombings. Lucas worked primarily as a director, but has ample experience producing as well.
Both Anderson and Lucas spoke about the racism and inequality they faced as they were starting their careers. They said it was twice as hard to work their way up in their industries. Lucas recalled having to work "graveyard" and weekend shifts to be promoted.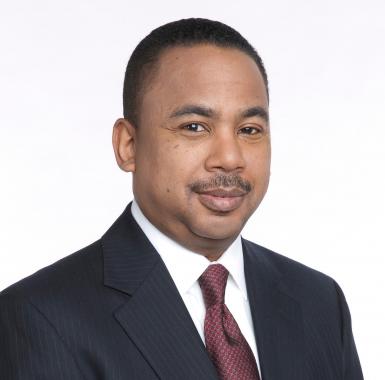 Even after becoming well-established in their jobs, both Anderson and Lucas faced racism throughout their careers. Both said there has been a lot of progression since then, but it is something that must continue to be improved upon.
"Back then it was just a concept. Today it seems more practiced," Anderson said.
The alumni answered questions about diversity and career advice. Lucas said the broadcast news industry could be better at featuring Black voices on television.
"We get into a comfort zone of picking the same type of people to put on air, but there are a lot of Black professionals out there that can give you information," he said. "You just have to dig a little deeper."
Although in different industries, Anderson and Lucas both emphasized the importance of finding a mentor as a BIPOC individual just starting a career.
"You'll be surprised about how many people want to mentor you, to have bragging rights," Anderson said.
They said having a mentor is crucial to learning the ins and outs of a company and emphasized the importance of networking.
"The biggest thing is being able to pay it forward," Lucas added.
Anderson and Lucas were on campus to receive their Distinguished Alumni Awards from The Media School.