Alumni give TV career advice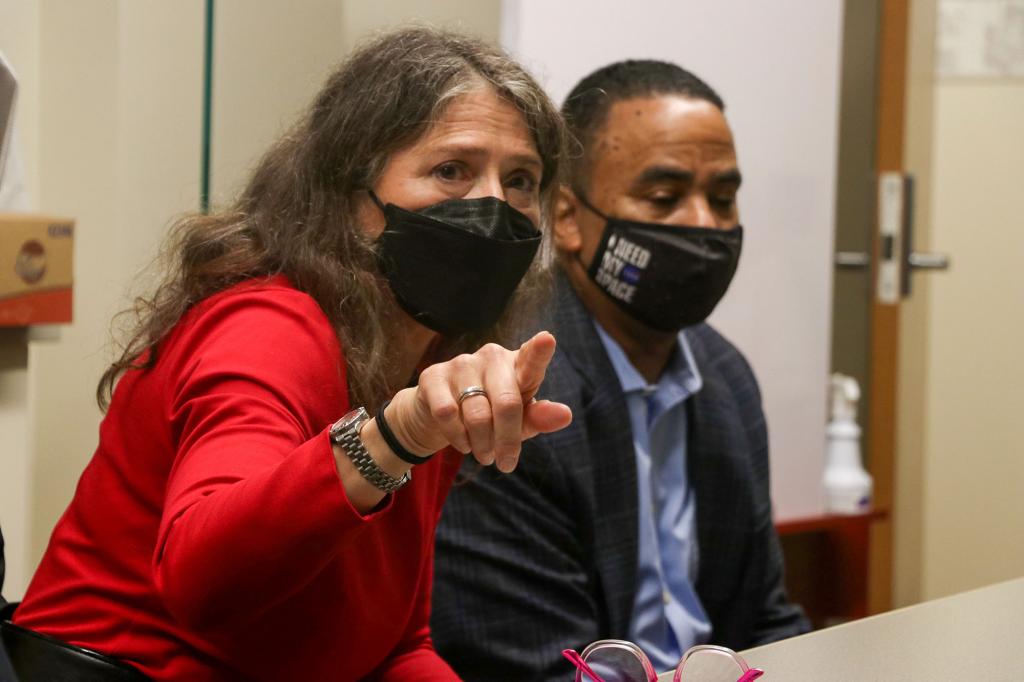 Distinguished alumni Stephen Lucas and Stephanie Becker spoke to Media School students Oct. 22 about their industry experience and gave career advice for those looking to enter the media industry.
Lucas, BA'80, now retired, directed "NBC Nightly News with Lester Holt," for five years and also worked on the "Today Show," "Today with Kathie Lee and Hoda" and "Dateline." Becker, BA'82, a field producer for CNN's Los Angeles bureau, covers breaking news, politics and investigative pieces.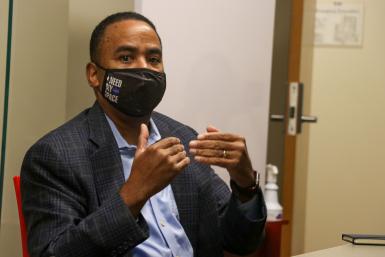 During the talk, Lucas and Becker reflected on their time in the network television industry and how they got to the positions they are in today. They also spoke about what they wished they knew prior to entering the industry.
Both Lucas and Becker highlighted the importance of networking for a career in the media industry. Becker explained that throughout her career she maintained many friendships that helped further her own career and others.
"The friendships that you make here and after are what matter," Becker said. "Connections are so important."
Beyond the importance of networking, Lucas and Becker were asked about what skills students should pursue when looking to become a producer or director. Becker said all students who want to go into the media industry must be confident in their editing, writing and filming skills.
"You've got to be a jack of all trades," Lucas said. "You're working with different people, and you want to make the best story possible."
Lucas and Becker told students that they must ensure that every story they tell is powerful. Regardless of how dull a story may seem on paper, Becker said students should be able to make a piece into something meaningful because of their technical and storytelling skills.
"Any story can be a really good story, as long as it is done right," Becker said.
Becker advised students to gain skills in non-media subject matters, such as science and political science. A well-rounded skill set makes someone stand out to a future employer and to viewers who are watching someone's story, she said. Lucas emphasized the importance of curiosity in the industry, because it allows producers and directors to dig deeper into stories.
The alumni urged students to continuously remind themselves of the passion they have for media. Lucas said that although it may feel like a slow industry climb at times, students should have patience and focus on the love they have for the work they do.
"It's an amazing time to be in journalism," Becker said. "Stay true to yourself, and keep your love of journalism close."
Lucas and Becker were on campus to receive their Distinguished Alumni Awards from The Media School.