6 Media School alumni honored with Distinguished Alumni Awards
The Media School's Alumni Association is honoring six fellow alumni who have excelled across media fields as recipients of its 2023 Distinguished Alumni Awards.
The school will celebrate their contributions to the news and media industries at a celebration Oct. 6 in Franklin Hall.
The recipients are:
Rafat Ali, MA'01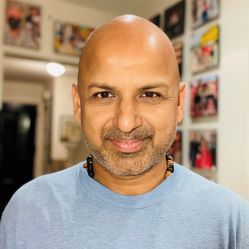 Rafat Ali is an entrepreneur who has spent his career at the intersection of media and technology. Following graduation from IU, he was the managing editor of the Silicon Alley Reporter. In 2002, he founded his first company, paidContent, the first site to cover the digital media ecosystem, and later sold it for reportedly $30 million to Guardian News in UK. In 2012, Ali founded Skift, a business media company focused on the travel industry, where he continues to serve as the CEO. Skift produces daily news, research, conferences, and other events around the world, focused on airlines, hotels, destinations, tourism, online travel, and other key parts of the travel industry. It has acquired four companies since 2018 and continues to look for more opportunities.  Ali also serves on the board of the International Women's Media Foundation and the advisory board of Discover Puerto Rico, the tourism board for the island.
Douglas Freeland, BA'80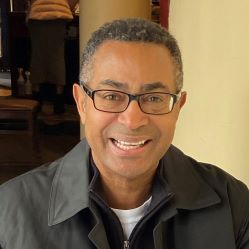 Douglas Freeland began his career at Chicago ad agencies developing media plans for big-name clients. From there, he spent a short time at both the National Black Network and Brainstorm Communications before landing at the Quaker Oats Company for several years. Freeland then spent more than two decades leading successful marketing initiatives for McDonald's USA. Freeland received several awards for his campaigns, including being recognized as Promo Magazine's Idea Maker of the Year. Now retired, Freeland serves on the advisory board of the executive dean of IU's College of Arts and Sciences and manages The Weekly Opine, a blog about politics, sports, and current events.
Nancy Callaway Fyffe, BA'72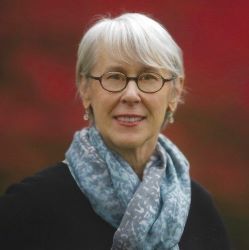 Nancy Callaway Fyffe is an Emmy Award-winning director who has spent her career breaking glass ceilings within the television industry. She was the first woman to direct television in both Indianapolis and Kansas City, and the first woman to direct primetime news for an ABC-owned station. Nancy, and her late husband William Fyffe, founded Fyffe Callaway & Associates, a consulting team for national TV stations. She has served as a supervising producer for VH1 and returned to Bloomington to take on the role of station manager for the PBS station WTIU-TV. She continues working as president of Fyffe Callaway & Associates, now a full-range creative consulting firm for broadcasting and other creative enterprises, and serves on The Media School's Dean's Advisory Board.
Bob Jenkins, BS'69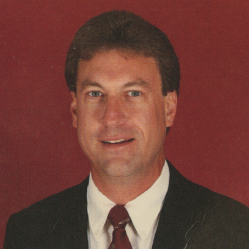 A lifelong Hoosier, Bob Jenkins earned the nickname the "voice of the Indianapolis 500" after spending more than 50 years on the Indianapolis Motor Speedway Radio Network. His career started as a news reporter at radio stations in Fort Wayne and Valparaiso, co-anchored a farm news show in Indianapolis, and landed his first motorsports gig in 1979 as a backstretch announcer on the IMS Radio Network. Jenkins served as an on-air reporter for ESPN and as the TV announcer for seven Brickyard 400 races. Jenkins led the IMS global broadcast of the Indianapolis 500 from 1990-1998. He won several media awards and was inducted into the Indianapolis Motor Speedway Hall of Fame in 2019 prior to his death in 2021.
Jay Kincaid, BA'82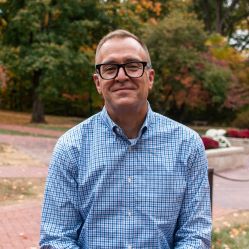 Jay Kincaid is a 10-time Emmy Award winner who directs CBS Sports Network's coverage of the Super Bowl and the NCAA men's basketball tournament on top of a weekly NFL pregame show and a full-time faculty position as The Media School's director of facilities and technology. Kincaid began his career as a production associate at NBC Sports, eventually directing Olympic coverage for NBC Sports and CBS Sports. He covered the games from Seoul; Barcelona; Atlanta; Sydney; Salt Lake City; Athens; Turin, Italy; Lillehammer, Norway; Albertville, France; and Beijing. He has also worked as a director at CNBC, King World Productions, NBA Entertainment, and the Major League Baseball Network. He also served as senior director at WTIU prior to joining The Media School.
Pegie Stark, BFA'75, MA'81, PhD'85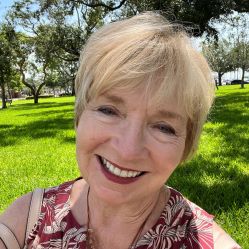 Pegie Stark has designed and redesigned a wide range of news publications, books, magazines, corporate publications, and websites. Her previous roles have included creative director and designer at the Tampa Bay Times' BAY Magazine, graphics director at the Detroit Free Press, and graphics editor at the Detroit News. Stark also spent many years as the director of graphics and design and a faculty member at the Poynter Institute in St. Petersburg, Florida. Stark has taught graphic design and photography at a variety of universities. Stark is the creative director and president of Stark Design, a studio she founded that specializes in publications design.