Doctoral student Harry Yaojun Yan has been named one of two Knight Fellows by IU's Observatory on Social Media, funded in part last year with a $3 million grant from the John S. and James L. Knight Foundation.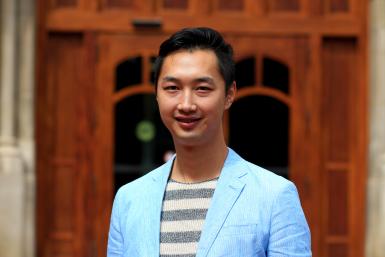 Yan and Luddy School of Informatics, Computing and Engineering doctoral student Matthew DeVerna will help advance the center's ongoing investigations into how information and misinformation spread online. The Observatory on Social Media, or OSoMe (pronounced "awesome"), is a collaboration between the Luddy School, The Media School and the IU Network Science Institute.
Yan is a doctoral student in both The Media School and the Luddy School. Working with James Shanahan, dean of The Media School and a co-leader of OSoMe, Yan focuses on social dynamics and public opinion formation. He was lead author on a recent published study showing that people's ability to differentiate genuine Twitter profiles from bots is influenced by a user's political leanings, as well as the partisan content of a profile.