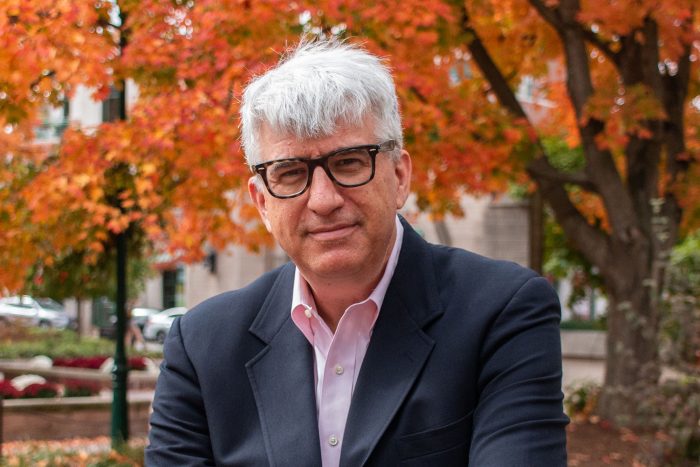 James Shanahan
Professor
Contact Information
Research and Creative Interests
cultivation

cultural indicators

media effects

environmental communication
Biography
James Shanahan is a Professor in the Media School at Indiana University. From 2015-2021 he was the Founding Dean of the Media School. He is a mass media effects researcher. He is also a member of the Observatory on Social Media.
His research interests focus on cultural indicators, cultivation theory, media effects and public opinion. Special areas of focus are communication in relation to science and the environment.
He has co-authored and co-edited several books, including Media Effects (2021), Living with Television Now (co-edited with Michael Morgan and Nancy Signorielli, 2012), and Television and its Viewers (with Michael Morgan, 1999). He has published numerous articles and chapters on topics related to media effects.
Recent publications:
Shanahan, J. (2021). Media effects. Cambridge, UK: Polity
Houser, M., Gazley, B.,  Reynolds, H.,  Browning, E.,  Sandweiss, E.,  Shanahan, J. (2022). Public support for local adaptation policy: The role of social-psychological factors, perceived climatic stimuli, and social structural characteristics. Global Environmental Change, 72. https://doi.org/10.1016/j.gloenvcha.2021.102424.
Hermann, E., Morgan, M. & Shanahan, J. (2021). Social Change, Cultural Resistance: A Meta-Analysis of the Influence of Television Viewing on Gender Role Attitudes. Communication Monographs, 89(4).
Hermann, E., Morgan, M. & Shanahan, J. (2021). Television, Continuity, and Change: A Meta-Analysis of Five Decades of Cultivation Research. Journal of Communication, 71(4): 515-544. doi: 10.1093/joc/jqab014
Gui, M.,  Shanahan, J. & Tsay-Vogel, M. (2021) Theorizing inconsistent media selection in the digital environment. The Information Society,  DOI: 10.1080/01972243.2021.1922565
Yan, H., Yang, K., Menczer, F., Shanahan, J. (2020). Asymmetrical Perceptions of Partisan Political Bots. New Media and Society, 1-22. DOI: 10.1177/1461444820942744
Signorielli, N., Morgan, M. & Shanahan, J. (2019). The Violence Profile: Five Decades of Cultural Indicators Research, Mass Communication and Society, 22:1, 1-28, DOI: 10.1080/15205436.2018.1475011
Morgan, M. & Shanahan, J. (2017). Television and the cultivation of authoritarianism: A return visit from an unexpected friend. Journal of Communication. DOI: 10.1111/jcom.12297
Tsay-Vogel, M., Shanahan, J. & Signorielli, N. (2016). Social media cultivating perceptions of privacy: A five-year analysis of privacy attitudes and self-disclosure behaviors among Facebook users. New Media & Society. doi: 10.1177/146144481666073
Morgan, M, Shanahan, J. & Signorielli, N (2015). Yesterday's New Cultivation, Tomorrow. Mass Communication and Society. doi:10.1080/15205436.2015.1072725