The media gene
Sydney Winninger was a high school sophomore when she got her first production gig.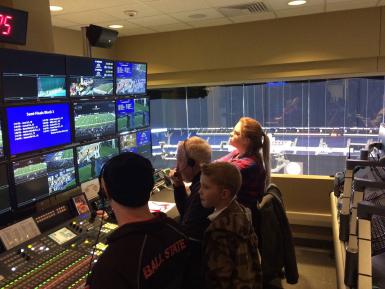 Her father, John Winninger, '68, regularly directed live streams of operas and ballets at the Musical Arts Center as senior producer and director for WTIU and Radio-Television Services, and teenage Sydney often accompanied him to watch him work. One night, he was short a camera operator, and Sydney stepped in.
Now a Media School senior completing a Bachelor of Arts in media with a concentration in cinema and media arts — studies and production, Sydney has mimicked the career path of her father ever since.
For Sydney and other Media School students, media is a family trade — immersed in the profession since childhood, they're building upon the legacies of the family members who inspired them.
Sydney's earliest memories of WTIU are from when she was about 3. She remembers roaming the hallways and knowing everyone who worked there.
As a 10-year-old, she enjoyed watching her father edit documentary pieces.
"It always made my day when I could look at him after school and at work," Winninger said.
After that first spur-of-the-moment camera operator gig, Winninger continued to gain experience throughout high school as a volunteer for the production live streams. Once she was in college, she was upgraded to the official position of intern at WTIU and RTVS. And she began her academic focus on media — just like her father, who majored in Radio and Television at IU.
John is a mentor to Sydney and a source of advice.
"I'll go to him first and question him about something, and he has helped me through many projects," Winninger said.
After spending most of high school and all of college following in her father's footsteps at WTIU and RTVS, Winninger is ready to forge her own path. Upon graduation in May, she hopes to move to Los Angeles to work in an editing position in an industry first introduced to her by her father.
"Everything about this industry, the process, it's fascinating to me," Sydney said, "and I love it and want to be part of it in any way that I can."
***
Layn Pieratt's favorite after-school activity as a child was hanging out in her father's North Vernon, Indiana, radio station, WJCP.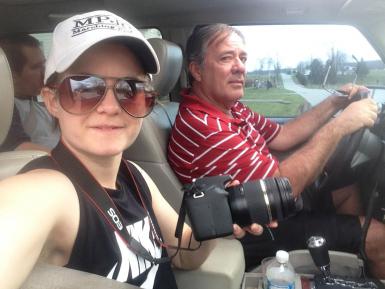 She remembers it as a chance to spend time with her father, Marty Pieratt, BA'79, MA'11, and talk about "grown-up stuff."
"Like making things and telling stories about people, I always thought it was fun to have in-depth conversations with him," said Layn, now a master's student studying design and production in The Media School.
As CEO of Star Media/Pieratt Communications, Marty owned seven radio stations that broadcasted to suburban and rural areas of Indianapolis, Louisville and Cincinnati.
Marty also once worked as a broadcast news reporter, and was a visiting lecturer in the School of Journalism, a predecessor to The Media School. He introduced Layn to photography, which later evolved into her interest in film and screenwriting.
Growing up, Layn always asked her father for advice. He's her harshest critic.
"He's honest when he has to be honest," Layn said. "He was always willing to give me feedback, and that's where I got the best practice in this stuff."
Layn aspires to become a screenwriter and create meaningful work that accentuates significant roles for women, incorporates more characters in the LGBTQ community and focuses on rural America.
***
Throughout his childhood, senior Noble Guyon saw firsthand how photography has shaped the life of his father.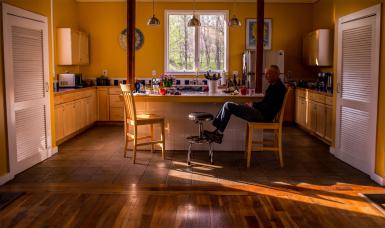 As a freelance photographer, Craig Guyon has worked for news organizations including the Associated Press, Time magazine and The New York Times, and for commercial clients including Brown-Forman, Bounty, the Louisville Orchestra, the Louisville Ballet, Cummins and PriceWeber.
Following Craig's lead, Noble is pursuing a Bachelor of Arts in Journalism and a specialization in photojournalism. He's built his own photography resume throughout college in classes and the Indiana Daily Student.
"He has always been one of my biggest critics and biggest teachers," Noble said.
Noble said his father has always pushed him to look at photography from different angles and understand the transition photography has made over time.
After graduation, Guyon hopes to pursue documentary photojournalism and travel the world — just like his father.
***
Peri Sedge was 10 years old when she first visited her aunt's New York City celebrity public relations firm and got to rifle through the company's closet to pick out whatever she wanted to wear.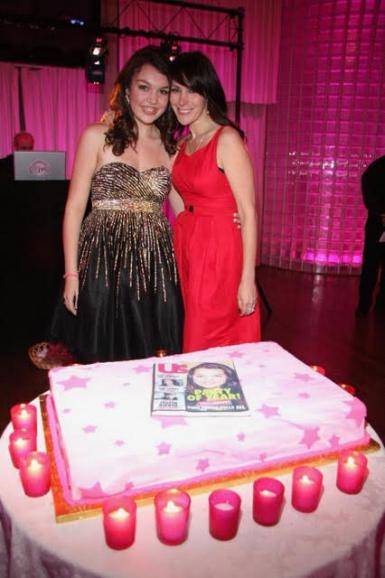 "From that moment on, I knew that it was what I wanted to do," Peri said.
She later interned at the company, Flying Television, as a high school senior. That experience gave her a clear understanding of the day-to-day business of PR. It was a turning point for her.
"That experience gave me the first real confirmation of what PR was and specifically celebrity PR," Peri said. "She always told me, 'If you are passionate about it, you'll never work a day in your life,' and emphasized how important it was to be passionate."
Peri's aunt Lori Levine started her career as a talent executive for "Late Night with Conan O'Brien." In that job, she saw a lack of communication between the company and the client, so she wanted to bridge that gap and create a liaison.
Now Lori is CEO of Flying Television. Peri values her aunt's advice and feedback due to her PR experience. She said her aunt has always been honest with her about the industry and how it operates.
Peri will graduate in May with a major in journalism with a public relations concentration.