Spring 2022 Black Camera issue features Vieyra highlight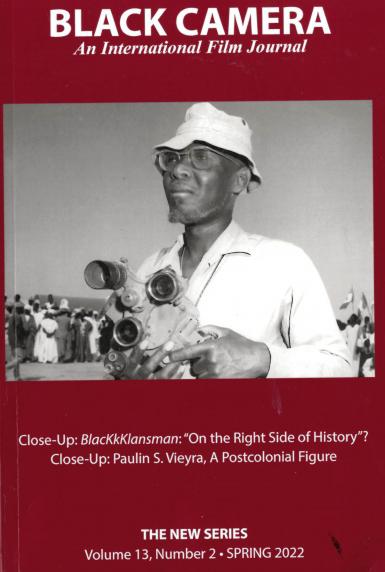 The newest issue of Black Camera: An International Film Journal is now available. Following the last three successive issues devoted to the African cinema and its formations in the Black diaspora, this issue returns the journal to its normal programming.
The spring 2022 issue includes two "close-ups": one about Spike Lee's "BlacKkkKlansman" and one about Sengalese filmmaker, producer and scholar Paulin S. Vieyra.
Other essays examine the content, style and effects of films, including "Get Out," "Branco sai, preto fica," "Life on Earth" and "The Nine Muses."
A scholarly publication supported by The Media School, the journal is edited by professor Michael Martin. Additionally, Media School doctoral student Allison Brown was appointed managing editor of Black Camera beginning this issue.