Monaghan to speak on ethics panel in Northern Ireland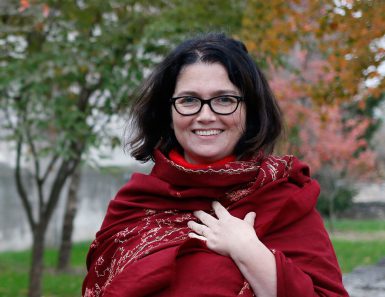 Professor of practice Elaine Monaghan will speak on a panel about ethics and poetry in Northern Ireland on Friday, March 16.
"The Language of Consciousness" will feature journalists from the BBC, Irish Times and more to discuss ethical lessons journalists can learn from the poetry of Seamus Heaney, the namesake of the venue for the event.
Religious studies and law professor Winnifred F. Sullivan will join Monaghan on the panel. The two are currently leading a group of students on spring break travel for their course, Covering the Irish Republic and Northern Ireland, which brings together students from The Media School, the School of Global and International Studies and the Department of Religious Studies.
More: