Lanosga wins AEJMC 2023 Covert Award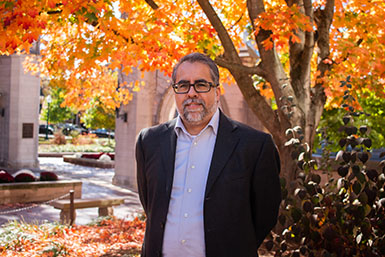 Associate professor Gerry Lanosga is one of two recipients of the History Division of the Association for Education in Journalism and Mass Communication's 2023 Covert Award for best mass communication history article, essay, or book chapter published in the previous year. Recipients were announced on May 2.   
Lanosga's article, "'Behold the Wicked Abominations That They Do': The Nineteenth-Century Roots of the Evidentiary Approach in American Investigative Journalism," explores how investigative journalism connects back to abolitionism and helped uncover the abuses of slavery.  
The Covert Award serves as a memorial for Catherine L. Covert, a professor of public communications at Syracuse University and the first woman to head the history division of the AEJMC back in 1975. Winners receive a $400 prize and will be honored as a part of the annual AEJMC convention held in Washington, D.C., in August.