Lanosga presents research at Global Investigative Journalism Conference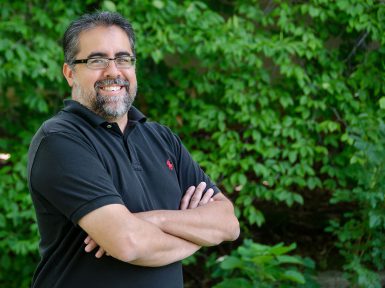 Associate professor Gerry Lanosga presented research on the effects of public policies on data journalism at the Global Investigative Journalism Conference last week in Hamburg, Germany.
The presentation, "Global Initiative in Data Journalism in the Age of Big Data: Challenges and Opportunities," included initial results from a survey of data journalists. The goal of the research is to look into how public policies from various countries affect data-driven journalism. The study includes participants from 32 countries.
Lanosga is working with Lindita Camaj, MA'05, PhD'11, from the University of Houston and Jason Martin, MA'06, PhD'11, from DePaul University.
The Global Investigative Journalism Conference meets every other year, and this year's event had more than 2,000 journalists from more than 100 countries.
Their research was selected to be featured at the conference through a competitive process. Lanosga also moderated a panel on scholarship surrounding investigative reporting at the event.