Kelly heads selection for international photojournalism exhibit
Associate professor James Kelly served as the chief of the photo selection committee for an international photojournalism exhibit that opened this week in Seoul.
The news photo agency Penta Press and the Seoul Metropolitan Government facilitated the exhibit, "New Normal Life." The exhibit is a collection of more than 50 photos showing the daily lives of people around the world living through the pandemic. The exhibit also includes Pulitzer Prize-winning photos and 2021 year-end news photos from The New York Times.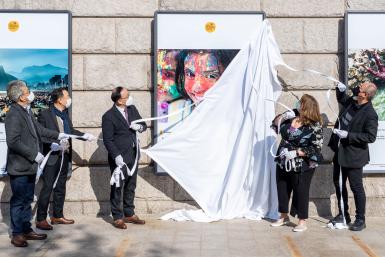 The exhibit consists of both online and offline exhibits around the city. The online exhibit will run through Dec 20.
The final exhibition photos were chosen by the photo selection committee, which included Kelly and photo professionals from the International Olympic Committee and The New York Times.