Game design program ranked top in state
IU is ranked top in the state and fourth in the Midwest in Animation Career Review's 2020 Game Design School Rankings.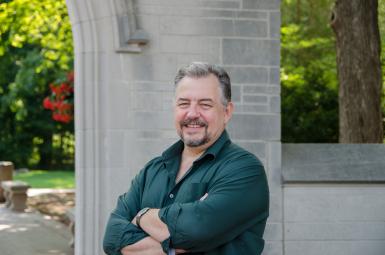 The eighth annual rankings evaluated 136 U.S. colleges and universities with game design programs.
"I'm very pleased but not surprised that our game design program is now showing up in national rankings. Its growth and development have been phenomenal, thanks to a terrific faculty and a great and cohesive group of students," said Media School dean James Shanahan. "I look forward to more great things from one of our most exciting new programs in the school."
The program ranked 37th nationally, 14th nationally among public schools and 22nd nationally among schools offering a game design Bachelor of Science degree.
"We didn't construct the game design major based on ratings like this, but it's gratifying to be recognized for the excellent work our faculty and students are doing," said professor of practice Mike Sellers, director of the game design program. "We're excited to continue growing the program, and to see the great things our graduates do."