Four win regional Emmys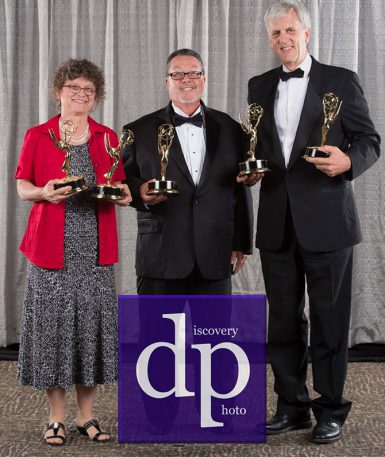 Several Media School lecturers and the school's director of facilities won regional Emmys June 18 at the National Academy of Television Arts and Sciences' Lower Great Lakes Chapter annual awards ceremony.
Winners are:
Visiting lecturer Anne Ryder, Crime: News Single Story/Series for "The Survivors," WTHR.
Director of Facilities and Technology Jay Kincaid, Magazine/Program, The Weekly Special: New Paths, New Perspectives, WTIU.
Lecturers Steve Krahnke and Susanne Schwibs, Documentary, Cuba: The Forgotten Revolution, WTIU. The documentary was produced with help from IU students, including Zack Herndon, Keith Orgain, Abi Yates, Leslie Spitznagel, Nikki Richter, Adrienne Thierry, Michelle Funk and Senia Borden.
All of the winners have received regional Emmys in the past for other works.
More: