Filmmaker Carolyn Jones describes professional path that 'followed my heart'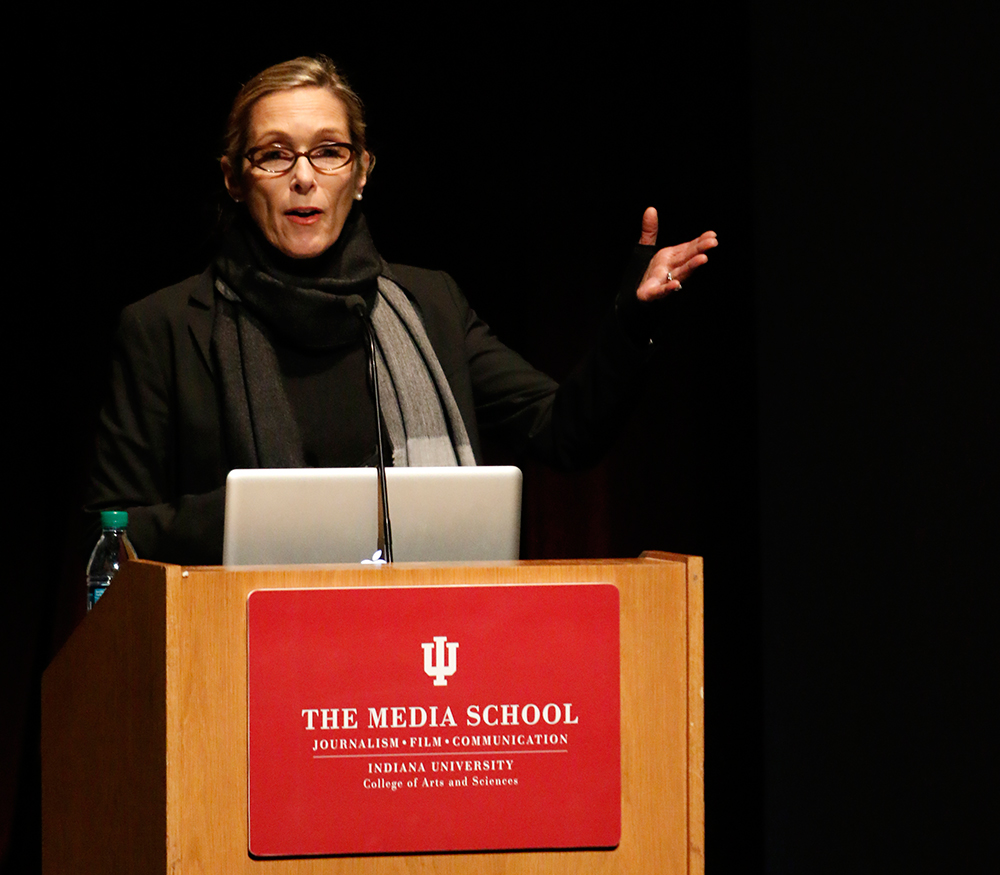 For photographer and filmmaker Carolyn Jones, her camera is the key to seeing and sharing the world.
She has photographed feature stories, fashion and performance art, compiled cross-country photo projects, written several books and recently released her first feature-length film earlier this year, The American Nurse.
"I feel very, very lucky to get to do the work I do," Jones said. "It hasn't been a straight path, but it's been an interesting one. I've followed my heart."
Jones, the last speaker in the school's fall Speaker Series, spoke at the Buskirk-Chumley Theater after a screening of The American Nurse, which tells the stories of five nurses working in different situations across the nation.
"I was blown away by it," said Carl Wagner, a Bloomington resident who teaches high school English. His daughter and mother are nurses, as was his late mother-in-law. "It was more than about nurses. It was about who we are as a country and a world."
It's exactly the type of project Jones always wanted to produce, she said, but it took her years to realize this.
Her journey began in Lancaster, Pennsylvania, when a "squirrely" 13-year-old Jones received a camera for her birthday.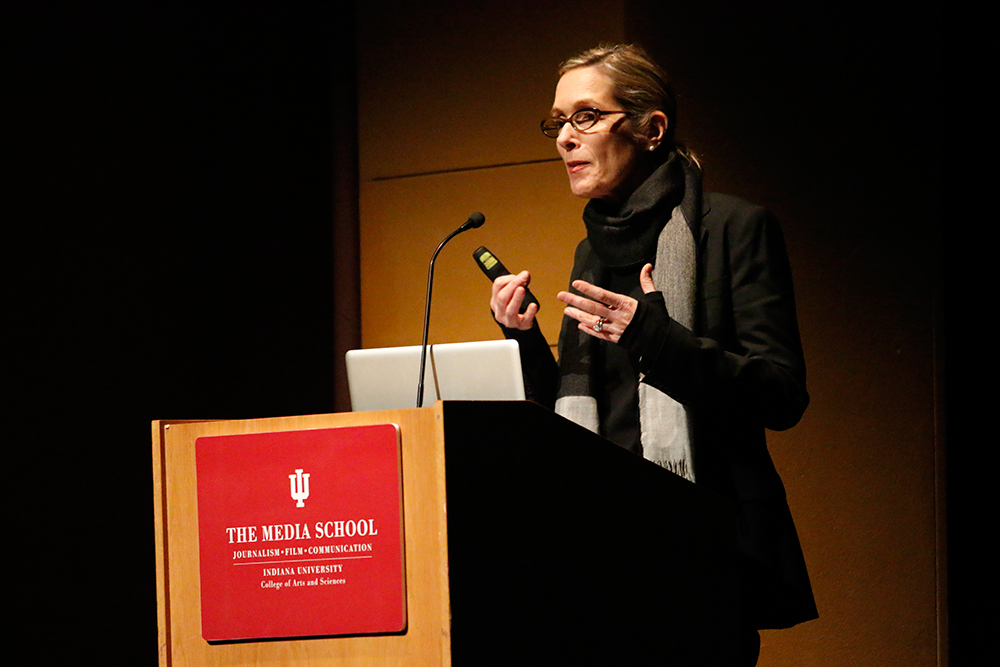 "The camera became my passport," Jones said. "It became my way of communicating with people. It was a tool to get in a door to places I wanted to be."
She went on to study photography at Syracuse University. Japanese photographer Yasuhiro Wakabayashi, professionally known as Hiro, particularly impressed her, so after graduation she moved to New York City and asked to be his apprentice.
"In the mind of a 20-year-old moving to NYC with no experience, of course he is going to hire me," Jones recalled.  He put her in his darkroom, saying he wasn't sure if he was ready to work with a woman. Undaunted, Jones gained his respect over several years.
Traveling with Hiro to Paris to help photograph a shoot, Jones became enthralled with the Dakar rally, an annual international off-road survival-type race from Paris through the Sahara to Dakar.
As she watched 18-wheeler trucks and racecars streak across the streets of Paris in preparation for the race, she thought this was the most exciting thing she had ever seen.
Eventually, Jones launched her own studio, with help from Hiro, but she kept thinking of that enthralling rally. She earned an EMI recording contract, shot for Italian Vogue and Spy magazine. It was fun, she said, but it wasn't enough.
"The fashion industry was not grabbing me, by any stretch of the imagination," Jones said.
She hung a sign above her desk asking if anyone was interested in joining her in the rally. One day, a model came in and said she knew someone who wanted to do it.
Jones took the year off to prepare, even studying with the car manufacturer in Austria in order to serve as her team's mechanic. The training consisted of troubleshooting a daily malfunction.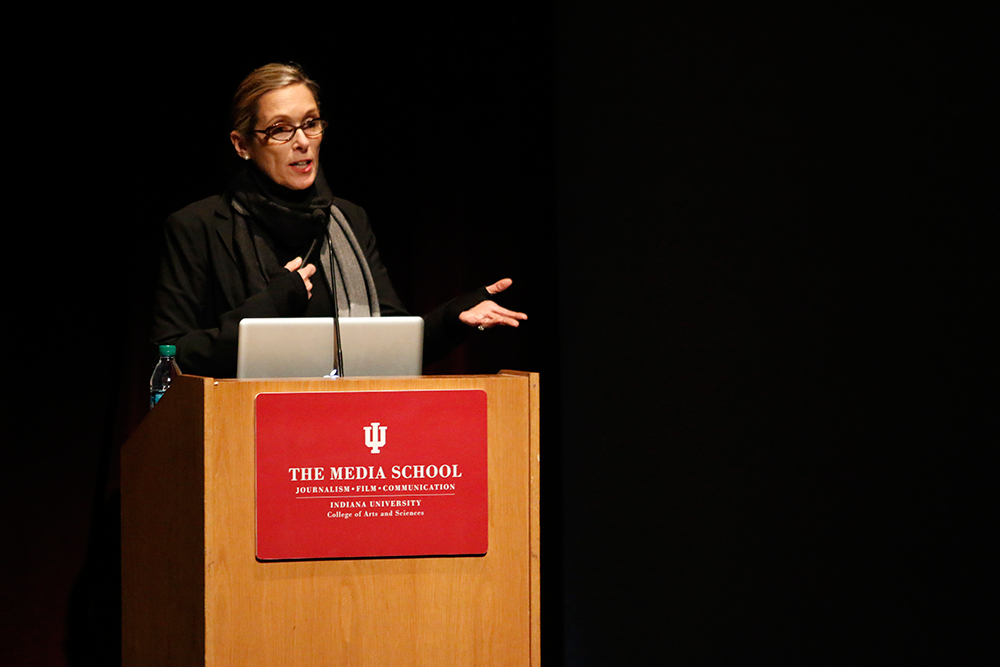 "The game was, every day, they would come in and do one thing to the car that would make it not run," she remembered. "I couldn't leave until I fixed it."
As the first American woman to race the rally in a car, she also picked up media attention.
The race began in Algeria and continued across the Sahara desert.  The instructions were crude, Jones explained: "Go at 30 degrees for 200 kilometers and turn left at a wadi."
Half the day, she and her teammate were driving straight into the beating desert sun.
"We were eating sand, it was in everything," Jones said.
They flew through the desert in their Mercedes Benz Gelandewagen, just as Jones had flown through high school, college and the start of her career.
In one moment, it all stopped.
"Everything had been going so quickly until this moment," Jones said, "when we ran out of fuel in the Sahara desert."
They finished their water supply on day three.  Jones bargained with herself: If she got out of this alive, she would make every day count. Eventually, a truck appeared over the horizon — she thought it was a hallucination at first — and Jones and her partner bartered for fuel.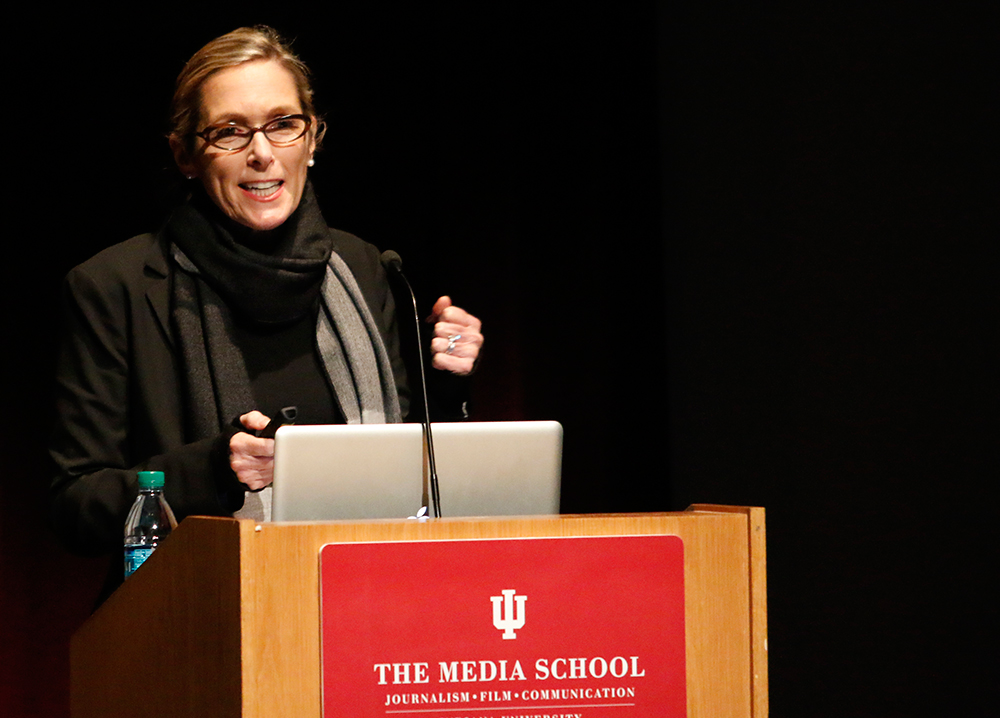 "That experience changed my entire perspective on my life, who I am, where I was going and what the rest of my life was going to be," Jones said.
She began to put her time into longer projects she found meaningful.
She undertook an assignment that required her to photograph her trip across the country "without one thin dime or a credit card," relying instead on ingenuity and the kindness of strangers.
Back in New York City, a close friend revealed to Jones that he had HIV/AIDS.
"I grabbed my camera just like I always do to find out what I could learn, what the issues were and how I could help," Jones said.
The project became her book, Living Proof: Courage in the Face of AIDS, which documents people from all walks of life — including an Eagle Scout who wanted to be president and a dancer who wanted to perfect one special jump — affected by the disease.
She later worked for the Oxygen network, traveling internationally again. "I learned what was different about the way the world works and how we are all the same," Jones said.
She also authored two books with her daughter in mind, one exploring relationships between mothers and daughters across America, and another in collaboration with the Girls Scouts of America documenting extraordinary young women across the country.
Right before 9/11, her family moved to France. Witnessing the tragedy from abroad made her think about what it meant to be an American and a person.
She founded the 100 People Foundation, a nonprofit based on the idea that if the demographics of the world were reduced to 100 people, who would they be? The educational project asks children in 500 schools across the globe to introduce viewers to the people of the world.
"I started to focus my attention not just on what sets us apart, but we what have together," Jones said.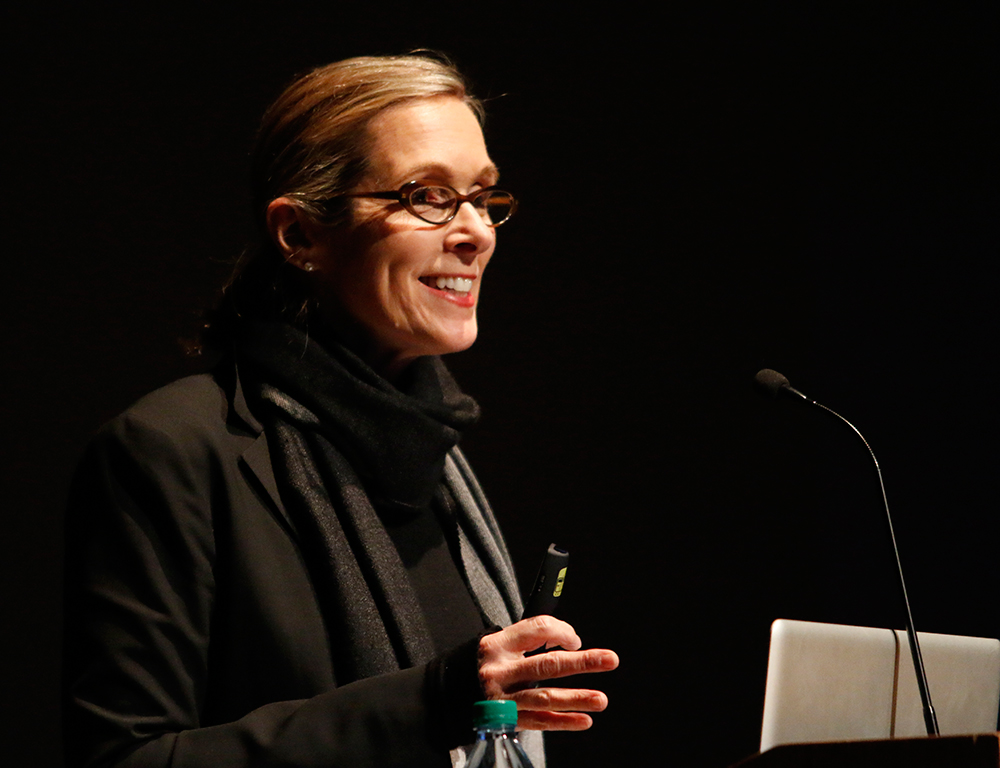 This mentality transferred to her next undertaking, documenting the nurses of America. This project had a personal connection for Jones, who battled breast cancer with the support of a phenomenal nurse.
"This was my chance to give something back," Jones said of her desire to share nurses' diverse stories.
The resulting book, The American Nurse: Healing America, includes portraits of 75 nurses. Jones traveled from highly populated areas to tiny communities, where she met people like the nurse in Wyoming who traveled 200 miles in a day to see a patient.
She selected five  nurses from the book to be the subjects of her film:
Naomi Cross, a perinatal bereavement nurse at John Hopkins with a personal story of her own loss;
Brian McMillion, a military nurse she met right after he returned from deployment, who works in soldiers' homes and provides healthcare for homeless veterans;
Tonya Faust, who works in the Louisiana State Penitentiary's hospice care program, providing care to convicted prisoners, including killers and rapists;
Jason Short, an Appalachian hospice care nurse who sometimes has to travel off-road to reach his patients in rural areas; and
Sister Stephen, a nun working in a nursing home where she brings in both troubled youth who help her on her farm and the animals she raises.
"We're all going to need a nurse at some point in our lives, " Jones said. "They are a treasure chest. It's a great honor to tell their stories."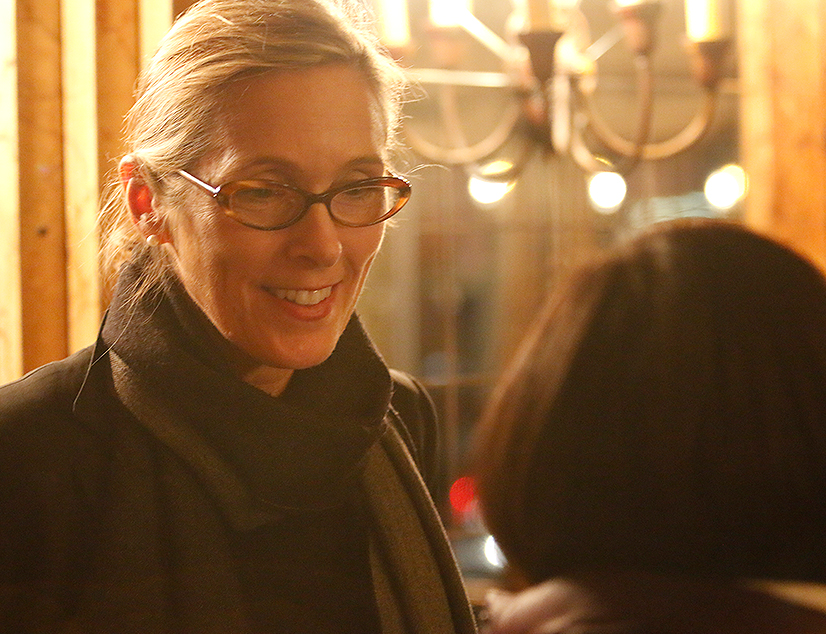 Kevin Kuisisto, a sophomore journalism student and Ernie Pyle Scholar, was interested in the variety of shots and interviews Jones was able to capture in her film.
"The one shot from the guard tower was such a cool perspective," he said.
Patty Claerbout, a Bloomington registered nurse, came with six other nurses to see the film and hear Jones speak.
"It was very heartwarming," she said. "In the very beginning, I realized it was going to make me cry. It made me feel proud of my career."
Jones is working on formulating her next project, which will continue her passion of finding humanity across America.
"I'm not done with nurses yet," she said.
Jones spent the day on campus, speaking to students over breakfast, taping an interview for the WFIU program Profiles and chatting with a dozen or so Media School students about filmmaking and careers. She also was present during the film screening because she likes to observe audience reaction, she said.
The Speaker Series brings noted filmmakers, journalists, writers and newsmakers to campus each semester for talks that are free and open to the public. The series will resume in spring semester.
More: