Etem guest lectures at Bentley University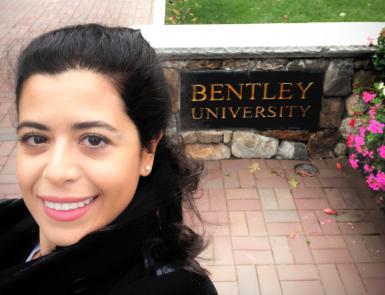 Doctoral candidate Jülide Etem gave two guest lectures at Bentley University in Massachusetts about the emergence of educational media in Turkey.
Etem developed the lecture, "The Emergence of an Educational Media Industry in Turkey," based on her dissertation project.
In particular, Etem's talks drew from her experience in classes with professor Greg Waller and associate professor Joshua Malitsky and archival material from Educational Film Collection and Moving Image Archives.
Etem's research this year is supported by the Institute of Turkish Studies at Georgetown University.