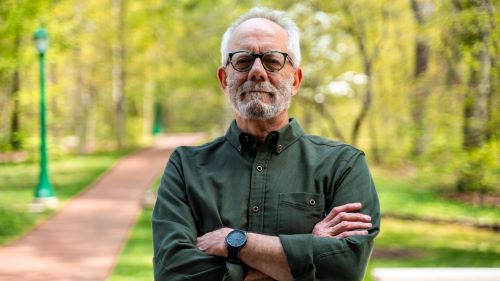 Gregory Waller
Provost Professor, Cinema and Media Studies
Contact Information
Research and Creative Interests
film history

film genre

Hollywood

exhibition

non-theatrical cinema
Biography
I am editor of the quarterly journal, Film History, and primarily teach courses in American film history.  My publications include Main Street Amusements: Movies and Commercial Entertainment in a Southern City, 1895-1930, which won the Katherine Singer Kovacs Award from the Society for Cinema Studies and the Theatre Library Award.  In addition to studies of popular American cinema, film exhibition, and moviegoing, I have published over the last several years essays concerning with the history of multi-sited and multi-purpose cinema–that is, film screened for different purposes in schools, churches, factories, fairgrounds, and other places beyond the movie theater.  Here are a few examples:
"Search and Re-search: Digital Print Archives and the History of Multi-Sited Cinema," The Arclight Guide to Media History and the Digital Humanities eds. Eric Hoyt and Charles R. Acland (REFRAME Books)
"International Harvester, Business Screen, and the History of Advertising Film," in Films That Sell: Moving Pictures and Advertising, ed. Bo Florin, Nico de Klerk, and Patrick Vonderau (Palgrave)
"Locating Early Non-Theatrical Audiences," in Audiences: Defining and Research in Screen Entertainment Receptioned. Ian Christie (Amsterdam University Press).
"Projecting the Power of 16mm, 1935-1945," in Useful Cinema eds. Charles R. Acland and Haidee Wasson (Duke University Press).