Erpelding short film earns L.A. Film Awards honors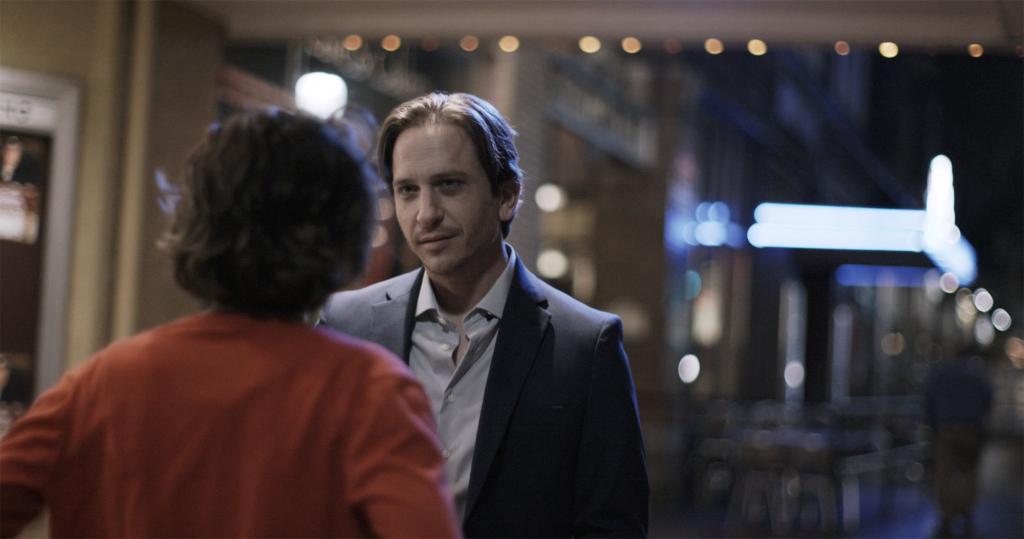 A short film written and directed by lecturer Craig Erpelding and produced by IU alumni and staff, with post-production by a fall 2018 Media School class, received honors from the Los Angeles Film Awards.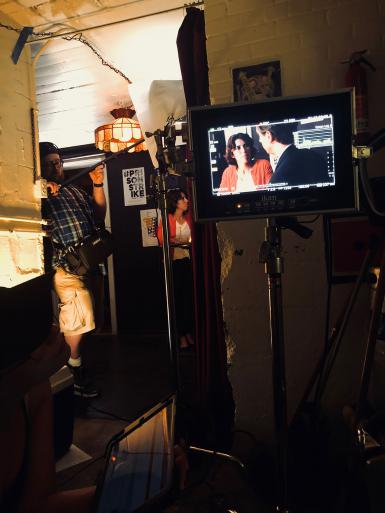 "'Tis of Thee" was a semifinalist for Top Film and received honorable mention for Original Story and Indie Film.
It's the story of a middle-aged man diagnosed with terminal cancer. With only months to live, he decides to drink away his retirement with top-shelf scotch. While telling his story to a crowd at an NPR "Moth Radio Hour"-like event, he divulges his passive nature toward love and reveals an engagement ring he's held onto for years. Upon completion of his story, he runs into his love on the street — an awkward encounter he must navigate.
John Armstrong, BA'02, MFA'07, COO of local film production company Pigasus Pictures, and Media School adjunct instructor Jaeson Jackson, MS'19, produced the film. Media School staff members Dan Brown and Lauren Math, and Jason Fruits, MS'19, were co-producers.
Armstrong plays the lead. Media School associate professor Julien Mailland, senior lecturer Susanne Schwibs and lecturer Rush Swope appear as extras.
The crew shot the film using Media School equipment with about 15 student volunteers over the course of two days last fall in Blockhouse Bar and outside the Buskirk-Chumley Theater.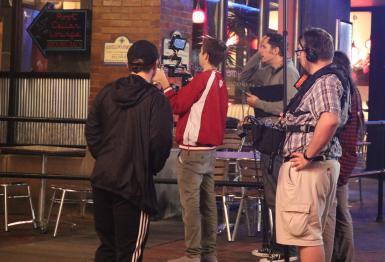 Erpelding created the short film because his fall 2018 postproduction class didn't have any material to work with. They shot 4K uncompressed to give the students experience working with a 4K offline/online workflow, which Erpelding said is industry-standard practice for Hollywood-like, single-camera cinematic productions.
"It's important for me to create projects like this to give our students the experience of a real-world film set," Erpelding said. "There's really no way to replicate such things in an hour and a half, two times a week, in a classroom."
The class edited, color-corrected and sound edited, and they worked with a student composer from the Jacobs School of Music on the final mix. Media School senior lecturer Norbert Herber helped with a final sound design, dialogue edit and mix.
Erpelding said the film is part of a continuing partnership with Pigasus Pictures, which often recruits Media School students as crew members for its productions. In addition to Armstrong producing and acting in the film, Pigasus helped secure locations and about 20 actors.