Conway article finds journalism history scholarship neglects TV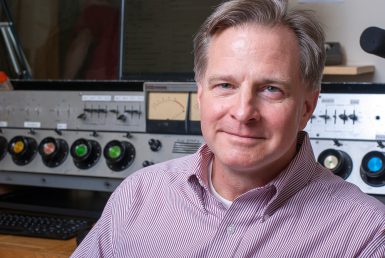 An article by associate professor Mike Conway in the latest edition of American Journalism finds a dearth of television news in the study of journalism history.
In "The Ghost of Television News in Media History Scholarship," Conway analyzes  more than 30 years of journalism history scholarship and determines that less than 10 percent of all articles study television news, even when limiting the timeframe to the television era.
Conway suggests these findings indicate that academics consider television to be an inferior medium and that consumers of television news are less intelligent than print news consumers; and therefore, the content they consume is not worthy of analysis.
Conway calls for more scholarship in the area of television news and public affairs history in order to create a more comprehensive understanding of how the public learns about the world.
More: