BFA in cinematic arts receives final approval
For immediate release:
June 19, 2020
The Indiana Commission for Higher Education approved a Bachelor of Fine Arts in cinematic arts, a new undergraduate degree that will be offered in The Media School beginning this fall.
The 120-credit-hour program, focused exclusively on cinematic production, will require students to complete media core classes, as well as courses in theory, industry and production, and a final thesis.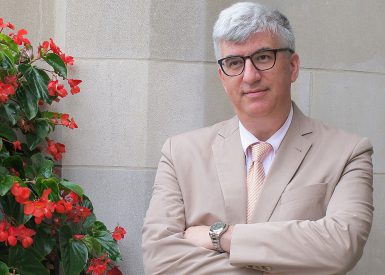 "I'm very excited about this new degree, which is a major step forward in the evolution of the Media School," said Media School dean James Shanahan. "This will build on our already excellent programs in media production to move into areas of cinema production with a focus on artistic excellence. It will strengthen — even more — the reputation of the school as a center for comprehensive excellence in media study nationally."
The degree was developed in response to students' growing interest in cinema and production, and to better prepare them for future careers in the film industry, as well as graduate programs in film production or studies.
The B.F.A. will be a competitive program, capped at 24 students per graduating class. Students will apply for admission at the midpoint in their studies, ideally during the second semester of sophomore year. Current students will be able to apply for the program beginning fall 2020.
The Media School will continue to offer a B.A. in media with a concentration in film, television, and digital production, as well as a concentration in film studies.
The centerpiece of the B.F.A. is a two-semester thesis. Students will be required to write, direct, shoot, edit, post-produce and distribute a short film. Films will be publicly screened, and students will undergo a defense.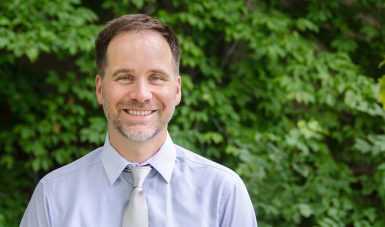 "The development of this degree program was a thrilling process," said senior lecturer Norbert Herber, director of the Media Arts and Production unit. "Our faculty consulted with professionals currently working in every echelon of the film industry, from independents to giant Hollywood studios — many of whom are IU alumni. Our goal was to create a degree program that balances professional preparedness with theory, history and a systemic or 'ecological' understanding of the production process. The B.F.A. is designed to prepare students with a foundation of knowledge and skills that will serve them for years to come."
The program will incorporate partnerships with the IU Cinema, the Moving Image Archive and the Black Film Center/Archive, and will enable The Media School to establish or nurture other local and national industry partnerships to support cinematic arts on campus.
Established in 2014, The Media School offers three other undergraduate degrees: a Bachelor of Arts, a Bachelor of Arts in Journalism and a Bachelor of Science. Areas of study include advertising, film studies, production, game design, interactive media, news reporting and editing, public relations, media management, media science, media technologies and sports media.