Alumni kick off yearlong career chat series
Eight Media School alumni visited virtually Friday to kick off a yearlong series of career chats with students.
Friday's panelists spoke in two sessions about careers in news reporting and editing, as well as nontraditional career paths for journalism majors.
The virtual chats replace the annual daylong Media Career Day while in-person events are suspended due to the coronavirus pandemic. The next career chats, Careers in Public Relations and Careers in Advertising, are Nov. 6.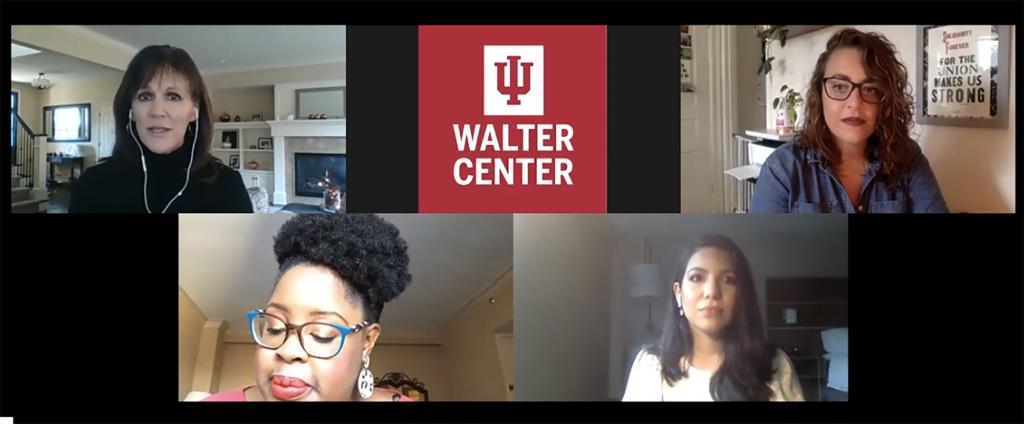 Careers in News Reporting and Editing
By Daniela Molina
Four Media School alumni opened up Friday about the challenges they've faced as women in journalism and gave advice to young women trying to follow in their footsteps.
Michele DeSelms, BA'89, community strategy manager for WOOD-TV8, hosted Friday's virtual Media Career Chat: Careers in News Reporting and Editing. She was joined by Katie Mettler, BAJ'14, reporter for The Washington Post; Sia Nyorkor, BAJ'00, anchor and multimedia reporter for Cleveland 19; and Araceli Gómez-Aldana, BAJ'13, news producer, reporter and weekend host for WBEZ Chicago.
Mettler encouraged women to "know your worth." She shared the story of the time she talked herself out of applying for a job because she convinced herself she wasn't qualified. She now knows that wasn't true.
"Don't take yourself out of the game," Mettler said.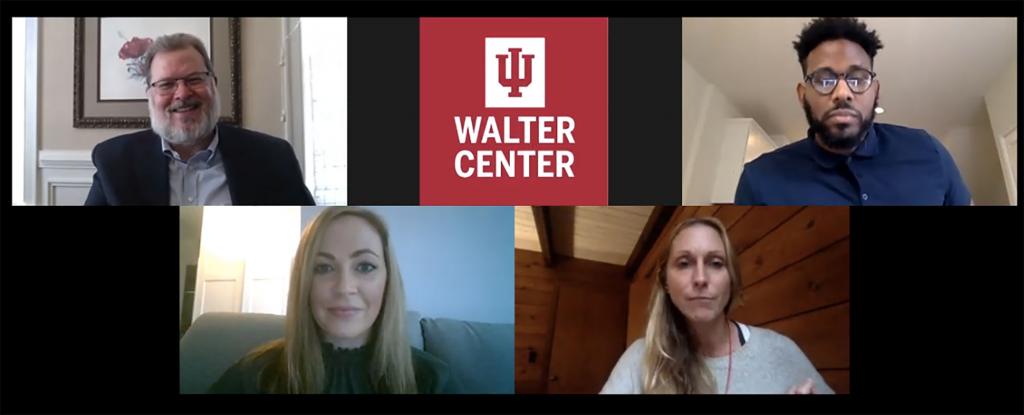 Careers Beyond the Newsroom
By Meredith Struewing
Joining student media organizations as early as possible, creating your own support network and simply saying "thank you" are just some tips for success provided to students in the Careers Beyond the Newsroom session.
Three IU journalism alumni joined moderator Thom Patterson, BA'87, digital communications supervisor for UPS and former CNN reporter/producer, talked about how they use their journalism education in non-traditional settings.
Cordell Eddings, BAJ'06, was a reporter for The Indianapolis Star for his first two years out of college, and he spent nearly a decade covering financial news for Bloomberg.
"Early on in my career I got very excited when my story was on the front page," Eddings said. "The further I went into journalism, I realized that seeing my name wasn't that important to me anymore. I asked myself, 'What do I like and not like about what I do?'"