2 alumni join Media School faculty
This fall, two familiar faces will become new faculty members in The Media School, sharing their experience with future journalists. Ryan Comfort and Cheryl Owsley-Jackson — both Media School alumni — will both teach in the journalism unit.
Ryan Comfort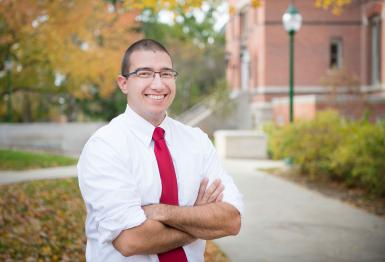 With the first day of a new semester often comes the dreaded icebreaker: Share a fun fact about yourself with the class. Should anyone ask that of assistant professor Ryan Comfort on his first day as a member of the journalism unit, they'll have a host of responses to choose from.
Comfort is the first Indigenous faculty member in The Media School. He and his wife foster former racing greyhounds, after adopting a retired racing greyhound named Gracie — who raced 90 times, winning 10 — who students might see walking around campus or in Franklin Hall on occasion. He was a Teach for America cohort member, teaching English in Phoenix. He rode his motorcycle to the southwest, looking back on the sunset as he crossed Death Valley on his bike. He loves to scuba. He is a sailor, a windsurfer, a wakeboarder, a boxer.
When he was an undergraduate, his professor Ned Blackhawk threw him a book (Charles Mann's "1491"), which changed his outlook on research and influenced his path toward teaching, he said.
"I wouldn't be sitting here if it weren't for Native faculty," he said.
Comfort's research focuses on helping Indigenous communities use visual communication strategies to realize natural resource management goals.
"That research agenda really comes from my early work in Wisconsin and recognizing the need, that we (Indigenous people) generally need to tell our own stories," Comfort said. "We need to get better about telling our own stories and getting our narratives out there, and that's really what's at the heart of all of my research."
Comfort is a citizen of the Keweenaw Bay Indian Community. A first-generation Indigenous student, he has always been passionate about learning and working with and for marginalized communities, he said.
Besides working as a freelance multimedia journalist and educator, Comfort worked in student services and curriculum development at UW-Madison and as the IU College of Arts and Science's first director of diversity and inclusion.
He obtained his bachelor's degree from UW-Madison, his master's degree from UNC-Chapel Hill and his doctorate from IU.
"I love the mission of higher education, and I want to help other students who are kind of like me realize the full potential of what is offered at places like IU," he said. "I owe a huge debt to those folks that came before me."
Cheryl Owsley-Jackson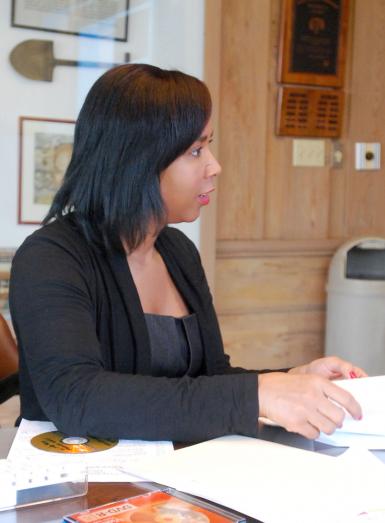 "My favorite place on earth is the fall at Indiana University," Cheryl Owsley-Jackson said.
Owsley-Jackson will join the journalism faculty as a visiting senior lecturer at The Media School this fall.
After years as a correspondent, reporter and columnist at news outlets including CNN, WRTV-6 and WSBT-TV, Owsley-Jackson began using her experience to teach future journalists. She previously taught at Northwestern's Medill School of Journalism and the IU School of Journalism, a predecessor of The Media School.
A Hoosier, she earned her undergraduate and graduate degrees at IU. Her two children are also IU alumni.
"I'm looking forward to stepping back on campus in this beautiful new Media School and working with these outstanding teams of journalists and meeting the future journalists of the world," she said.
Owsley-Jackson is passionate about the intersection between journalism and diversity, equity and justice, she said. She has led anti-racism and diversity training in academic and professional capacities, teaching students, staff, police officers, firemen and more.
She also authored a diversity column at the Columbus (Indiana) Republic newspaper.
She has always been some kind of teacher, she said, amassing years of experience volunteering in Columbus schools — her hometown — leading diversity training and forming lifelong friendships and mentorships with her students.
"I've always loved teaching, and it's always been a part of my life," Owsley-Jackson said. "I am so excited to be in my home state and at my alma mater again. I always come back to Indiana."