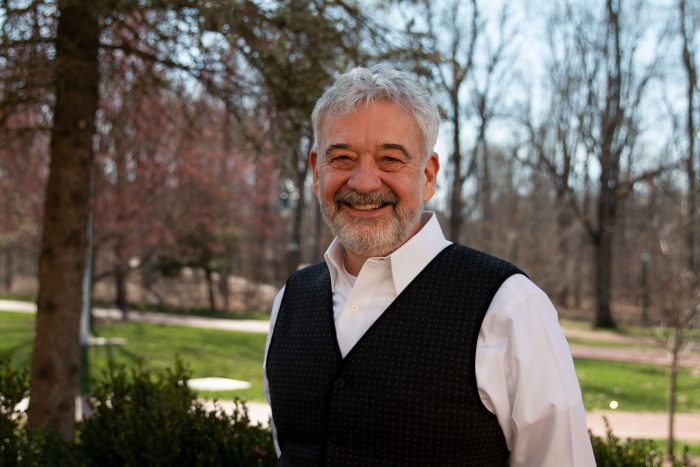 William Schwab
Professor of Practice
Contact Information
Biography
Bill Schwab is Professor of Practice, Advertising at the Media School.
Previously he served as Visiting Professor of Practice. He also serves as Coordinator for the Advertising Concentration. Before coming to Indiana University, he taught Advertising at Pratt Institute. He has guest lectured on Advertising topics at Kean University, Marywood University and Syracuse University. A graduate of the Art Academy of Cincinnati, he attended the Art Students League, Arizona State University, Hyper Island Digital Program and Indiana University.
His professional industry experience includes art direction, design, photography, illustration and copywriting in all contemporary media, from broadcast to print and digital. His brand experience ranges from consumer products to financial services, airlines to automotive, sport, travel, high tech, fast food, household products and healthcare.
As a Creative Director he has created compelling fully integrated 360 campaigns for a wide range of national and international accounts on several continents including GE, BMW, Chrysler, Exxon, Bayer, Alka-Seltzer Plus, Optum, Pfizer, CVS, Charles Schwab, Fortune Magazine, State Street Global Advisors, Aetna, McDonalds, Pizza Hut, Arbys, KFC, Holiday Inn, Nikon, Campbell Soup, RCA, Stanley Tools, iRobot, Guinness, Lowes Home Centers, Procter & Gamble, Gillette, United Airlines, and Reebok along with many others.
Agency experience includes BBDO, Fallon, Chiat Day and Ammirati&Puris.
His work has been recognized in Adweek, AdAge, the Wall Street Journal, the New York Times, AICP, Graphis, Communication Arts, the Addys, the Effies, Cannes and the One Show.
The campaign Bill produced for the BMW Z3 Roadster was a case study for successful new product launches by the Harvard University School of Business. His campaign for State Street Global Advisors is featured in the popular college textbook "Advertising by Design" He is the subject of a chapter in the award-winning book "Inside Art Direction" by Steven Brower.
He coauthored a best-selling business book "Death to All Sacred Cows" published by Disney/Hyperion and art directed and designed Volume 17 and 18 of the One Show Annual for the One Club of Art & Copy.
In addition to his other interests Bill is an award winning fine artist and a member of the Indiana Plein Air Painters Association, Bloomington Watercolor Society and a founding member of the Upland Plein Air Painters.