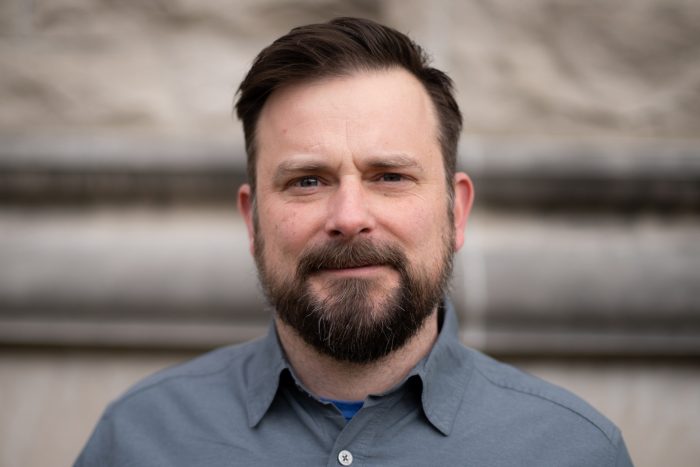 Eric Bolstridge
Adjunct Instructor / WTIU Children's Programming Producer
Contact Information
Research and Creative Interests
Children's Programming

Public Media

Music Programming

Podcasting

social media

Web Video

Education
Biography
In addition to teaching as as an Adjunct Instructor, Eric Bolstridge is the Children's Programming Producer at WTIU, the PBS station on the campus of Indiana University.  Eric's primary role at WTIU is the production of The Friday Zone, a half-hour weekly children's program that airs on PBS stations across the state.  Eric is also in the rotation as a Director for IU Athletics' "jumbotron" shows and for Indiana Newsdesk, WTIU's half-hour news magazine.  Prior to producing The Friday Zone, Eric produced WTIU's cultural and public affairs magazine program The Weekly Special.
Before relocating to Indiana with his family, Eric worked for Arlington County, VA as a member of a four-person team running the County cable channel, which included everything from producing programming, covering events, and operating the head-end system.
Eric's first job in television was at MHz Networks, an independent public television station in Washington, DC.  Eric served in all roles of the production workflow as a part of a production department that produced several weekly programs, including live music shows, a teens-teaching-teens tech program, and a late-night talk show.  Starting at MHz as an unpaid intern while a student at George Mason University's School of Communication, Eric was hired upon graduation and worked as an Associate Producer, Studio Manager, and Production Coordinator.
Outside of work, Eric plans family road trips, takes on home improvement projects, co-hosts the podcast CoasterRadio.com, and expands his LEGO city.