U.S., international students create their own games at 9th annual Game Development Camp
"The door is locked with a special code. Attempt to solve?" read a computer screen to a group of about 20 middle- and high- schoolers Friday during The Media School's Game Development Camp final presentation.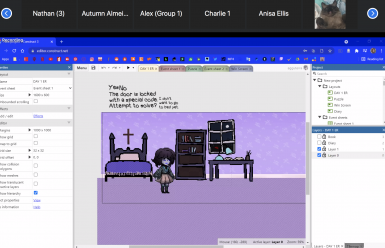 This game, designed, illustrated and coded by a 17-year-old student named Ali, was Ali's final project, presented at the end of the weeklong annual game camp. Each student created a game individually over the course of the week, and students were able to present and discuss their respective work in the camp's last session Friday afternoon.
The camp gave students the opportunity to develop new skills and create their own games under the guidance of IU's game design faculty.
"The program's main goal is to encourage middle school and high school students who have an interest in video games to learn how to make their own video games (and) to tell their own stories," Game Lab Director Andrew Behringer said. 
The Media School has offered the pre-college camp for nine years, with last summer being the first virtual option. 
When the camp had to transition to an online format because of COVID-19, Behringer said, there was concern about the loss of in-person instruction. However, thanks to the vision of passionate faculty, the virtual camp became enriching and successful, he said.
This year's camp included icebreakers, micro-talks with accompanying exercises, tech tutorials, game playing, critique and guest speaker talks. Two identical sections offered in June and July allowed 51 students to attend the camp in total.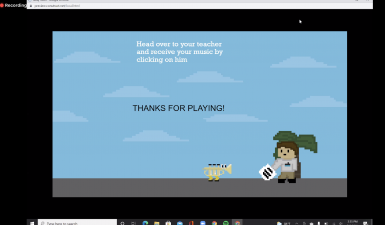 Students were given the opportunity to present their games at the conclusion of the camp. Some games were set in space, some were puzzle- and mystery-focused games, and the remaining games followed a host of other themes. 
Students offered feedback via the Zoom chat function and verbally when presenting Friday.
Game Development Camp has no prerequisites, so students with no knowledge of coding or game design can learn alongside peers who have been interested in game development for years. 
"My favorite part is watching students realize they have a passion for something that could be something they could work on throughout their lives," Behringer said. "When I was a student at IU, I didn't know what my passion was right away, but partway through I discovered what it is, and I was able to latch on to that passion. I'm very blessed to have a career that involves something I'm passionate about, and seeing the students become excited about something that could potentially become their career is very fulfilling."
Game development can be a male-centric professional field, Behringer said, so one goal of the original camp was to promote inclusivity and elevate opportunities for underrepresented groups.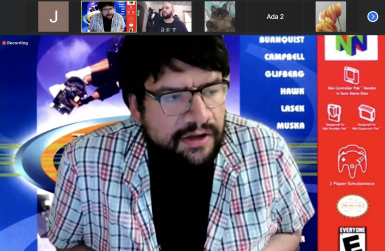 In past years, the school has offered a GirlPowered! girls-only camp taught by all-female staff, but this year, the camp saw female and nonbinary students enroll in the nonspecific offerings to such an extent that the girls-exclusive camp was canceled. 
"We want to end the stigma that game development is only for men; that was the original point of the GirlPowered! camp," Behringer said. "We wanted to create a space for female students to feel comfortable, because when we first started out we saw very few non-male students enroll, but over time, as is evidenced by this year, what's happened is that we've seemingly accomplished that mission."
In addition to promoting gender inclusivity, the camp plans to offer an online and in-person format going forward to make the camp more accessible for students regardless of the circumstances. 
With the online format, Behringer said, students who don't have the means to travel would still be able to participate in a premier game development camp.
This year, the camp boasted students from around the United States as well as from Rome, Italy, and Munich, Germany, he said.
"We're very excited and looking forward to being back in person next year," Behringer said. "We're going to have the best of both worlds with an in-person and online format."