Student-led Molly Parsley Festival of Creativity highlights works of IU students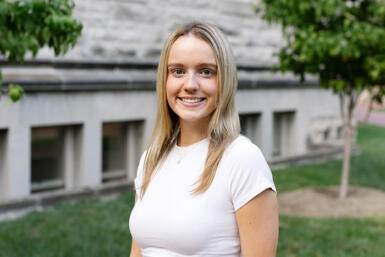 IU Media School senior Molly Sawyer created and organized the first ever Molly Parsley Festival of Creativity in honor of the late Molly Parsley, an IU School of Journalism graduate in 1996.
The Molly Parsley Festival of Creativity is a celebration of artwork made and created by IU students. The festival accepted submissions until Oct. 20, while a showcase and awards ceremony took place in the Franklin Hall commons on Nov. 13.
Sawyer was awarded the Molly Parsley Scholarship over the summer and felt inspired by Parsley's story and work in the media. After meeting Parsley's father, Sawyer knew there was some way she could continue the Parsley legacy at IU.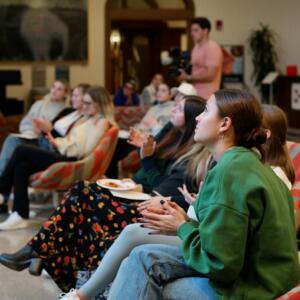 "I was thinking of a way to display the work of everyone and give them a space to show what they're passionate about," Sawyer said. "I was thinking about that component and how there are so many talented people at IU."
Before her passing, Parsley had an illustrious and successful public relations and marketing career. She worked at many agencies and even won an Emmy award. Her father, William Parsley, started the scholarship in her memory. What made Parsley stand out, Sawyer said, was her outgoing approach and kindness.
Sawyer is also a part of the Media Scholars program and was tasked with completing a capstone project for her senior year. When thinking about ways to bring her capstone to fruition, she knew she wanted to honor Parsley at the same time. Sawyer said she ran the festival concept through the Media School's Director of Facilities and Technology and her program mentor, Jay Kincaid, who fully supported the idea.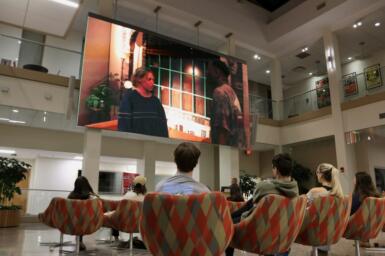 The festival was open to any IU student across programs and majors. Sawyer said she wanted to make the submission criteria broad so there were no limitations to what people could create.
"One of the things that made me happy was the variety of mediums people submitted," she said. "There were choreographed dances, paintings, poems, websites, and more that people submitted."
After the deadline for submission passed, Molly and three other student judges picked the three submissions to be awarded at the showcase on Nov. 13.
The first prize went to senior Baylee McAllister, a contemporary dance major whose dance "Chasing Rabbits" was awarded $1,000. Hayden Rivard, a senior studying journalism, won the second prize of $400 for her painting titled "HER story." And the third prize went to senior Rama Sardar, a cinematic arts major whose short film "Hungry?" was awarded $300.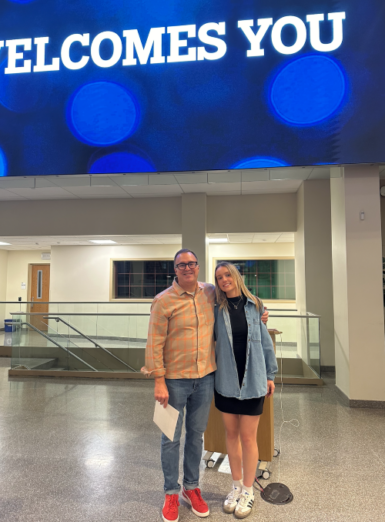 Honorable mentions include Brooke Ballantine for a piecework collage, Georgia Gray for a drawing, Keon Clardy for a short film, Ruth Cronin for a narrative journalism profile, and Jack Waitley for an album cover design.
Sawyer said that organizing the festival has been rewarding as it's allowed her to build a close relationship with Parsley's family and friends.
"Seeing the impact she had on the media world really encourages me to keep pursuing my career path," she said. "It's real-life evidence that hard work, ambition, and kindness will take you far in your career and life. [The festival] has been a good learning experience, too, of how to promote myself and something I'm passionate about."