Smith article: Nationalism impacts response to athletes kneeling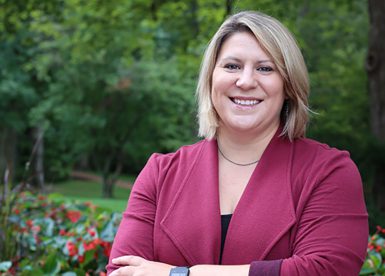 People with higher levels of nationalistic attitudes are more likely to react negatively to media reports of athletes kneeling in protest during the national anthem, according to an article published by assistant professor Lauren Smith.
"Stand Up, Show Respect: Athlete Activism, Nationalistic Attitudes, and Emotional Response," published in the International Journal of Communication, discusses the results of a study that presented subjects with manipulated news articles about former NFL player Colin Kaepernick and Amherst College football players kneeling during the pregame national anthem to protest racial inequality and police brutality.
The study used the theoretical framework of social identity theory, which suggests that individuals self-classify themselves into groups with people who share similar characteristics, such as nationalistic attitudes and race.
It found no significant effects with respect to racial cues.