Silvestri article analyzes historical interpretations of pornography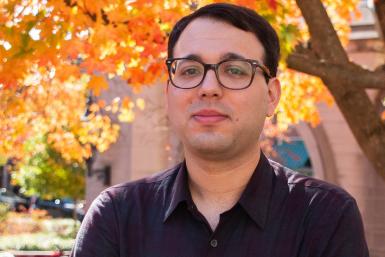 The correspondence between avant-garde filmmaker Kenneth Anger and Institute for Sex Research staffers show the varying valuations and interpretations of amateur gay S/M pornography, according to an article published in Porn Studies by doctoral candidate Anthony Silvestri.
Silvestri examines the stages of production, development, processing and viewing of amateur pornography in "'A conflict between the token guardians of society and a man's private life': Kenneth Anger, Palo Alto Kodak, the Kinsey Institute, and the circulation of Marvin Samuel's amateur S/M pornography."
He highlights the significances attributed to the films by both individuals and institutions. This phenomenon, Silvestri argues, dramatizes ethical concerns about S/M in a nonacademic setting and clarifies understanding of values applied to pornography.