Sellers presents global curriculum progress at Game Educators Summit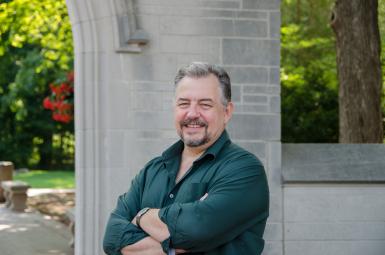 Professor of practice Mike Sellers presented at the Game Educators Summit at Uppsala University in Sweden on Friday as part of his role as co-chair of the Education Special Interest Group of the International Game Developers Association. The summit's goal is to promote conversation about game teaching, research and outreach.
Sellers' presentation, "The IGDA Building Blocks of a Video Game Curriculum," served as a progress report on the Education Special Interest Group. The group is creating a global curriculum framework for game-related education.