Science Fest haunts The Media School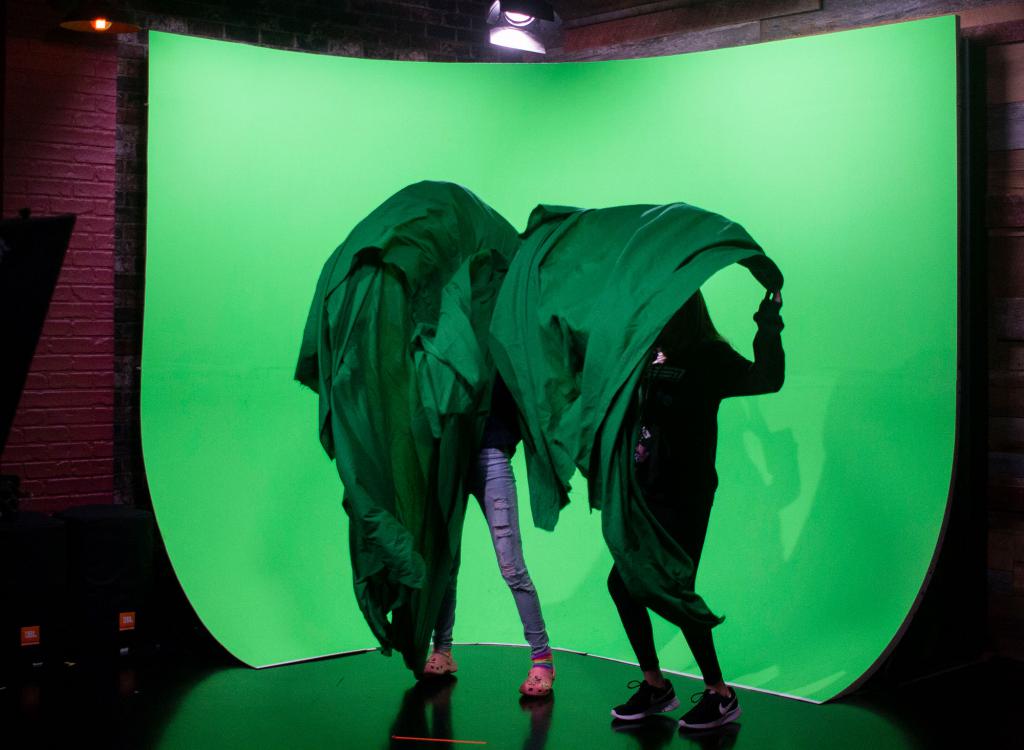 Franklin Hall became a scientific laboratory of spooky content Saturday.
Children played with ghosts in the Beckley Studio and recorded podcasts with Frankenstein in Studio 8, while others collected data on their psychophysiological reactions to scary and funny movie clips. In the basement, they carved virtual pumpkins.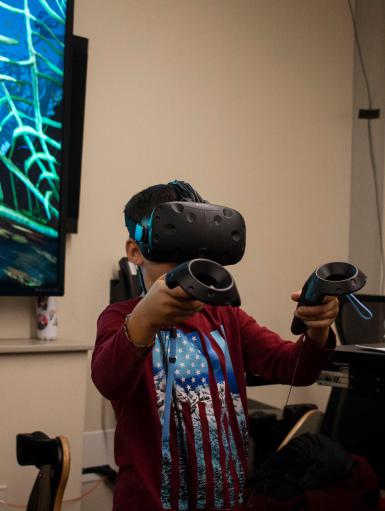 About 450 children and parents visited The Media School for Science Fest, an annual, campuswide event that introduces children from the community to all aspects of science through hands-on activities and demonstrations. The Media School participated in the event for the second time, offering a slate of Halloween- and media-themed activities.
"A lot of parents have lost their children today," joked Allen Major, director of the visual communications laboratory and digital production specialist, as he held a green sheet over children standing in front of the green screen, making them disappear on camera.
The haunted green screen broadcasts aired on the commons screen, as well as videos of guests trying the different technologies and live graphs of the heart rates of test subjects watching movie clips.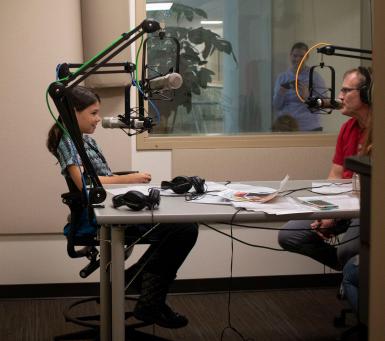 Media School professor Rob Potter, director of the Institute for Communication Research, coordinated The Media School's participation in Science Fest. A former radio promotions director, he helped host "The Monster Crawl Radio Hour" podcast, asking children what they'd be dressing as for Halloween and playing back their responses in spooky voices with sound effects.
Franklin Hall also hosted the Department of Psychological and Brain Sciences, the Center of Excellence for Women & Technology and the Network Science Center.