Purcell presents IDAH virtual exhibit, wins Common Ground award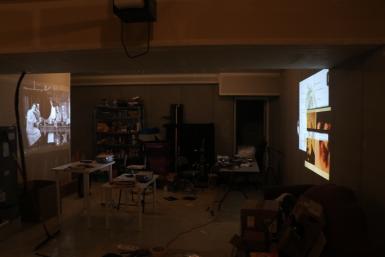 Doctoral candidate Sean Purcell, a 2020-21 HASTAC Fellow through the Institute for Digital Arts and Humanities, participated in the IDAH Spring Symposium virtual exhibit this week.
Purcell's presentation, "Terminal Imaginaries: Reflections on the Tactics of Practice," is an installation art piece composed of three projectors displaying material from the history of medicine.
The spring symposium was virtual this year and included 10 HASTAC scholars and faculty fellows.
Purcell's project won Best Media Object at Common Ground, the annual Media School Graduate Student conference.