Press Release: Kern Scholarship to advance media management, innovation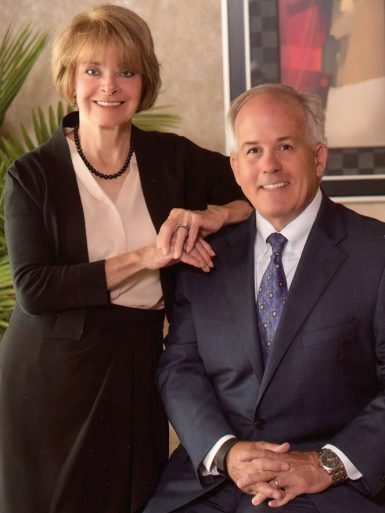 The Media School has received a $100,000 gift from former Chicago Tribune editor Gerould Kern and his wife, Jewell,  to establish the Kern Scholarship for Innovation in Journalism, an award for graduate students interested in media management and innovation in journalism. Both Kerns are alumni of Indiana University.
"Gerry Kern has been at the top of the field and an innovator in journalism," said James Shanahan, dean of The Media School. "He's also been one of our school's best friends, as this new gift exemplifies."
As executive vice president and editor of the Chicago Tribune, Gerould Kern led the newspaper into the digital age. He preserved the Tribune's legacy of investigative reporting while developing new digital tools to reach audiences. He graduated in 1971 with a degree in journalism, received the Distinguished Alumni Award in journalism from IU in 2012 and is a founding member of the Dean's Advisory Board for The Media School.
Jewell Bleeke Kern earned a bachelor's degree in comparative literature and Germanic studies in 1972 and a Master of Arts in teaching from the School of Education in 1974. She worked as an educator in Indiana and Illinois, teaching Germanic languages and developing interdisciplinary cultural education programs while participating in community affairs and raising the couple's three children.
The Media School represents the intersection of their passions for journalism and education. They said they hope the competitive scholarship will encourage graduate students to pursue social good and public service through research and experimentation in new journalistic concepts, content and techniques, especially those that advance the profession's public affairs mission.
"The need has never been greater for journalism that serves the public good," Gerould Kern said. "We must develop new concepts, content and techniques that advance civic enlightenment and engagement, especially through public affairs, political and investigative reporting and commentary. The scholarship provides support for this kind of innovation."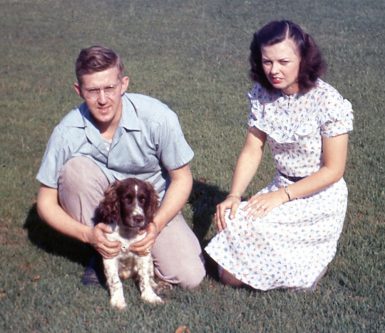 The scholarship will honor Kern's late parents, Raymond and Joanna Phillippe Kern. The IU alumni were self-made and the first in their families to attend college. Raymond, as a chemist, aviation enthusiast and entrepreneur, and Joanna, as a musician, teacher and arts patron, embodied the values reflected in the scholarship, Gerould Kern said. The couple died in a small plane crash in 1975.
"When I was growing up, they instilled in me the values of education, critical thinking, love of the arts, respect for science and curiosity about the larger world," he said. "These lessons ultimately led me to journalism."
Kern said he believes the journalism industry must undergo significant changes in order to remain viable and relevant, and he hopes the scholarship will facilitate that process.
"Our profession is in the midst of a profound transformation driven by technological advancement and rapid demographic, cultural and behavioral change in our society," he said. "The traditional media revenue model is under enormous stress, and we must find new ways to pay for and convey journalism to these audiences. Research and experimentation in new models is one of the aims of this scholarship."
The Kerns' gift to The Media School qualifies for a match by the Indiana University Foundation as part of the Indiana University Bicentennial Campaign.