Peifer wins $25K grant to host community Journalism Academy
Assistant professor Jason Peifer will use a $25,000 grant to bring a media literacy workshop to southern Indiana and research the media attitudes and habits of Hoosiers.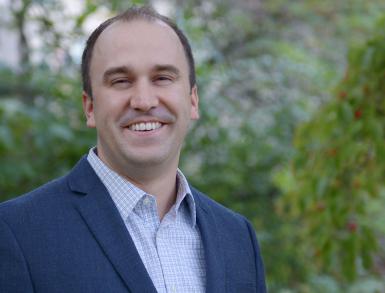 His project, "The Journalism Academy: Exploring the Efficacy of a Community-based Media Literacy Intervention," tests the concept of transparency as "the new objectivity" in an era of declining faith in the news media. The Public Humanities Project grant was awarded by IU's Arts and Humanities Council.
Peifer will partner with local news media outlets and professionals to facilitate the live, daylong Journalism Academy for community members in 2019. The initiative will bring members of the local community into contact with news media practitioners.