Oh, the places you'll go! Media School students intern around the country
Media School students spent their summers interning across the country in newsrooms, sports fields, marketing offices and more.
Sixty-six students pursued internships for Media School credit, and other students worked in paid and unpaid internships.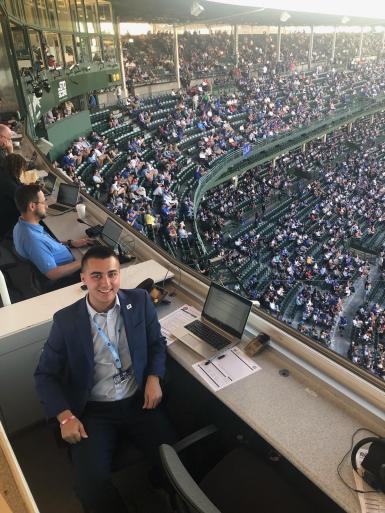 "I found my internship after a lot of networking with team and league personnel and eventually reaching out with my CV to see if there were any opportunities available," said sophomore Colin Wright, who spent the summer as a media relations associate for the Chicago Cubs.
Wright said he applied to a multitude of positions when looking for an internship. 
"It's really easy to get down on yourself when it seems like things aren't going to go your way," he said. "When the spring rolled around last year and I had nothing on the horizon, I didn't know what to do. After a lot of emails, phone calls and networking, now I get to do PR for one of the most storied franchises in baseball and one of the most iconic brands in sport."
Junior Ellie Albin interned in the City of Fishers' public relations department this summer.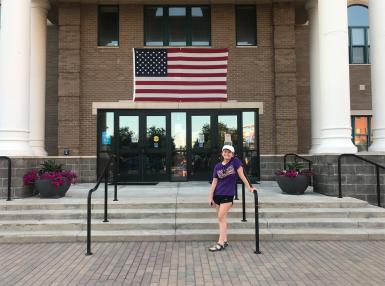 "In terms of making the most of your internship, don't be shy about sharing what you want to get out of the experience," she said. "Tell your supervisors what you want to learn, what you want to do and if there's a skill you want to work on. The best supervisors, like the ones I have at the City of Fishers, will be so happy to hear from you and will tailor the experience to fit you best." 
Albin had heard positive feedback about the internship through word of mouth. IU students found internships with the help of their professors, peers, campus resources and recruiters. 
Junior Elizabeth DeSantis, a production intern at ABC World News Tonight, worked with a recruiter at Disney after she was asked to attend an interview round for a Good Morning America internship.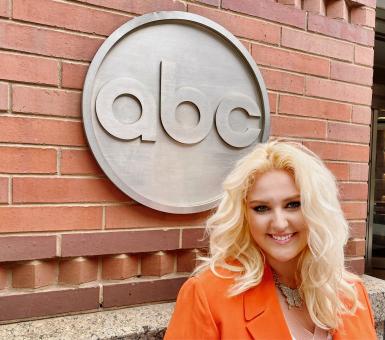 The recruiter heard about DeSantis' background in Middle Eastern language and culture and her experience reporting on international news through IUSTV and recommended that she apply for the position at World News Tonight, she said.
Media School students worked for organizations across fields, including:
Sports media
Chicago Cubs

The Windy City Thunderbirds

NFL Films

Indy Eleven

National Baseball Hall of Fame and Museum

Chicago Dogs Baseball

Syracuse Salt Cats

Pro Football Focus

Major League Soccer
PR
City of Fishers

rock paper scissors, inc.
Journalism
Indy Maven

WISH-TV

ABC World News Tonight

The Oregonian

NBC Chicago

NBCUniversal TODAY Show

WDRB
Entertainment media
Pop Culture Passionistas

Facets

FotoKem

FOX Entertainment
Corporate and nonprofit communications
Guardian Life Insurance

The Carter Center
Advertising and creative
Young & Laremore

TEN31 Marketing

Hirons