Ochieng article analyzes news coverage of Kenya's first county governors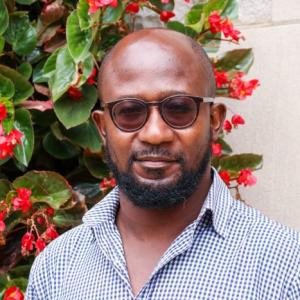 Commenting on the topics of devolution and corruption and criticizing the national government are the strongest predictors of governors' visibility in newspaper news, according to Media School doctoral student Jimmy Ochieng and alumnus Kioko Ireri, PhD'15.
"The New Sheriffs in Town"! Newspapers Visibility of Kenya's First County Governors" was published in African Journalism Studies.
The article analyzed 2,794 news stories in four national newspapers. It examined variables that predicted the newspapers' coverage between 2013 and 2017 of the first county governors – under a new system of governance – devolution, which was introduced via a new constitution in 2010. 
Findings showed that commenting on the topics of devolution and corruption are the strongest predictors, followed by criticizing the national government. County size, an institutional characteristic related to coverage based on news values, is also a predictor, according to the article.