New issue of Black Camera to publish this spring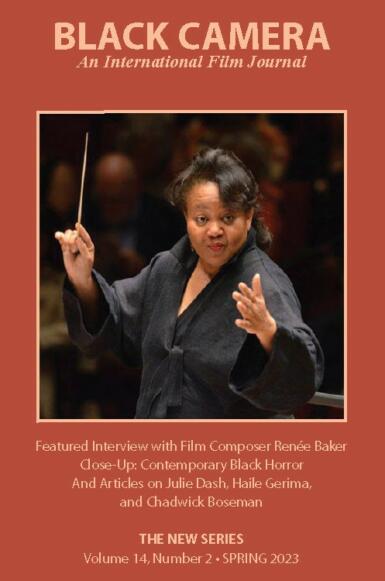 A new issue of Black Camera: An International Film Journal will publish this spring.
The publication — issue 14, no. 2 — will include eight peer-reviewed articles, one interview with filmmaker, one interview with a film composer and artist, a close-up on contemporary Black horror, and an entry in the African Women in Cinema Dossier. The interviews will feature film composer and artist Renée Baker and filmmaker Afolabi Adesanya.
Two Media School faculty members have work featured in this issue.
Professor Michael Martin conducted the issue's featured interview with Baker. The article is "That's the Difference, I am Fully Engaged With Art": Renée Baker on the Practice of Scoring Silent Film and the Matter of "Race Movies."
Professor Joan Hawkins' article, "Vanilla Nightmares and Urban Legends: The Racial Politics of Candyman (1992)" is part of the issue's close-up on contemporary Black horror.
A scholarly publication supported by The Media School, the journal is edited by Martin.