Myrick wins AEJMC Emerging Scholar grant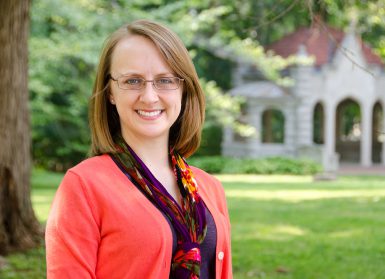 Assistant professor Jessica Gall Myrick has been named one of four Emerging Scholars by the Association for Education in Journalism and Mass Communication.
As part of the award, Myrick received a grant for her research proposal, "Making the Environment Healthy: An Experimental Test of the Effects of Framing Climate Change as a Public Health Issue." The grant will fund and support her research.
Myrick was chosen from a field of 41 applicants for the award. Launched in 2010, the Emerging Scholars program aims to find and foster the work of promising scholars by providing funding for research or teaching projects, according to the group's website, and partnering each recipient with a mentor.
Myrick's research goal is to examine the effects of using social media to generate awareness of the health consequences of a changing climate.
Last year, journalism assistant professor Gerry Lanosga received an AEJMC Emerging Scholar award for his work, "Emergence of Professional Prizes and Development of Journalism Professionalism in the United States."
More: