Martin publishes interview with filmmaker in Black Camera
Professor Michael Martin and creative writing graduate student Yalie Kamara published an interview with Haitian writer and filmmaker Dany Laferrière in the fall 2017 issue of Black Camera: An International Film Journal.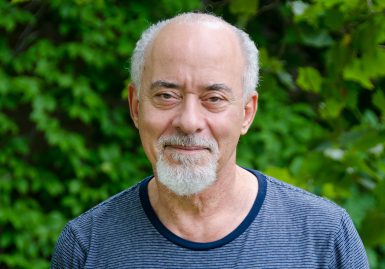 The interview, "On the Commerce of Intimacy: Dany Laferrière on 'How to Make Love to a Negro…' and 'Heading South,'" discusses his works as a black writer and the politics of interracial heterosexual relations in metropolitan societies and the global South.
Martin conducted the interview in February during Laferrière's visit to campus. Martin is the editor-in-chief of Black Camera, an academic journal dedicated to the study of black cinematic experience worldwide.
More: