IU Stories course to produce Ernie Pyle biopic film
Students in The Media School this fall will develop a feature film biopic based on the life of IU alumnus and Pulitzer Prize-winning journalist Ernie Pyle. Students taking the IU Stories course will work collaboratively as they research, write and learn the filmmaking process in a hands-on experience.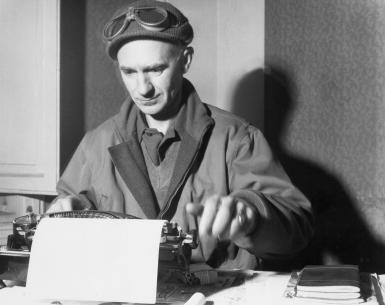 "My students will write potential drafts of scripts on spec if their aspirations are to be screenwriters," said Austin Francalancia, adjunct instructor for the course. "This is a long process, but when we have the story locked in, we will attach talent and a filmmaker to film our feature."
Francalancia is well-versed in film production. He was part of the teams behind two recent Primetime Emmy Award-nominated productions, working as consulting producer on the Hulu documentary "Changing the Game" and as field producer for the commercial "The Lost Class." His past projects include production work on "The Dark Knight Rises," "Django Unchained," "Spotlight" and "Borat Subsequent Movie Film" among other notable films.
"Our goal is to make a globally accessible and entertaining feature that can be distributed theatrically or on a streaming service worldwide," Francalancia said. "I believe Ernie's story is the perfect one to show the world how much of a powerhouse the IU Media School can be in the entertainment industry."
Students will research Pyle's life extensively as part of the project.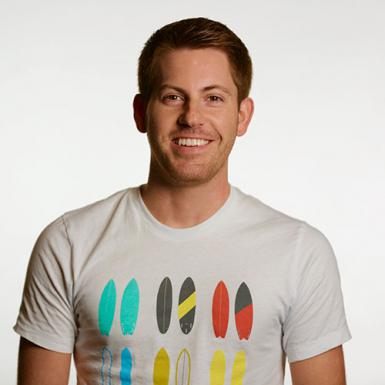 "We will be fully utilizing the Lilly Library Ernie Pyle letters and correspondence from 1929 to 1945, as well as some other public domain intellectual property to be as historically accurate as possible," Francalancia said.
Pyle, an Indiana native, studied at Indiana University more than 100 years ago before becoming a national folk hero. During his junior year in 1921, Pyle became the city editor and news editor for the Indiana Daily Student, the student-run publication established in 1867. Later, Pyle became editor-in-chief of the summer edition of the IDS.
During his years at IU, Pyle developed the simple storytelling style that became his trademark as a popular columnist and roving reporter for the Scripps-Howard chain of newspapers.
He wrote human interest stories from the battlefronts of Europe and the South Pacific as a war correspondent during World War II. Often befriending his fellow servicemen and military leaders, like Gens. Omar Bradley and Dwight D. Eisenhower, Pyle advocated for the enlisted in his articles. He often wrote from the perspective of the soldiers rather than simply recounting facts, which humanized the troops and made his stories relatable to millions of readers. Life magazine wrote that Pyle's "smooth, friendly prose succeeded in bridging the gap between soldier and civilian where written words usually fail."
In April 1945, Pyle was killed by Japanese gunfire while traveling with the U.S. Army's 305th Infantry Regiment. Americans mourned the death of one of their most beloved storytellers, including former first lady Eleanor Roosevelt and President Harry S. Truman, who both paid tribute to him. Pyle's collection of war stories can be found in his books "Here Is Your War" and "Brave Men."