Conway co-authors article on television news history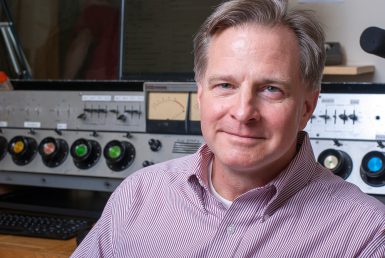 An article about the history of television news featuring associate professor Mike Conway was recently published in Journalism History.
This fall, Conway and a group of other television news historians participated in a panel discussion for the American Journalism Historians Association national conference. They discussed the opportunities and challenges in studying television news, and the discussion was edited and published for Journalism History.
The article is titled, "An Encouragement of Television News History Research: A Roundtable Discussion." It's co-authored with Mary E. Beadle of John Carroll University, Madeleine Liseblad of Arizona State University and Michael D. Murray of the University of Missouri at St. Louis.
Conway, BA'83, spent nearly 20 years in broadcast news and worked at local television stations throughout the Midwest. His research interests include television news history, broadcast history, journalism history and video storytelling.
More: