Connor wins graduate travel award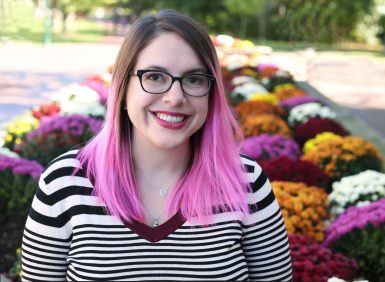 Doctoral candidate Megan Connor received the Graduate and Professional Student Government Travel Award.
This award, offered through a competitive process for graduate and professional students at IU, supports travel to professional development opportunities.
Connor will use this funding to attend the Society for Cinema and Media Studies conference in Seattle in March to present her ongoing dissertation work on girls' media cultures. The presentation, "Stylish Stars and Typical Teens: Celebrity Cover Girls of the 2000s," examines girls' magazine covers from 2006-07 as a snapshot of how celebrity girlhood was constructed and marketed to teen girls during the 2000s.