Comiskey, Tully to join Indiana Journalism Hall of Fame
Media School alumna and retired senior lecturer Nancy Comiskey, BA'74, and alumnus Matthew Tully, BA'92, will be inducted into the Indiana Journalism Hall of Fame this year.
Established in 1966, IJHF honors media professionals with Indiana ties in its annual induction ceremony. It is a partner of The Media School, which houses its archives and materials.
Nancy Comiskey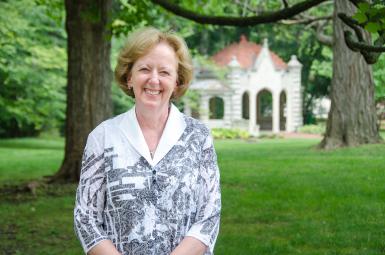 Comiskey became the first woman managing editor of The Indianapolis News in 1992 and served as deputy managing editor of The Indianapolis Star when the papers merged.
She moved seamlessly into the classroom at Indiana University, where she taught nearly 1,000 students at the School of Journalism and The Media School. She oversaw the launch of the award-winning 812:The Magazine of Southern Indiana, and many students credit her for their careers today.
While teaching, she continued to do freelance writing. Her Story "Dear Kate," about the death of her daughter was chosen as essay of the year by Longreads and later republished by Reader's Digest in 11 languages. Longreads Editor Mark Armstrong wrote, "It is certainly the most moving piece of writing I read all year."
Matthew Tully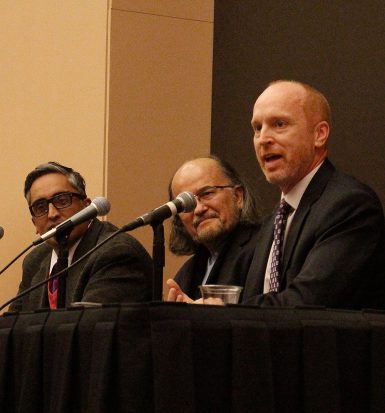 Tully began his career as a reporter for the Gary Post-Tribune and later wrote for Congressional Quarterly.
After joining The Indianapolis Star, first as a political reporter and general columnist, he turned his attention to the community's needs. Tully's series of more than 30 columns, "The Manual Project," revealed the challenges faced by educators and students in urban schools. The series inspired readers to open their hearts and their checkbooks and volunteer to help at those schools.
Tully, who died of cancer at 49 in October, was described by Purdue president and former Indiana Gov. Mitch Daniels as, "a thorough, tireless, away from the desk journalist, even as technology and market pressures were endangering that valuable species."
Event details
May 18
Marriott North at Keystone Crossing, Indianapolis
10:30 a.m.: Reception
11:30 a.m.: Lunch
12:30 p.m.: Program
Tickets are $50 each, $25 for children 12 and younger. Contact Lawrence Taylor, IJHF@indiana.edu, to purchase tickets, make recognition or memorial tributes, and give donations. The deadline for donations and tributes in the program is April 30, and the deadline to purchase banquet tickets is May 10.