Cohen wins Last Row Party Scholarship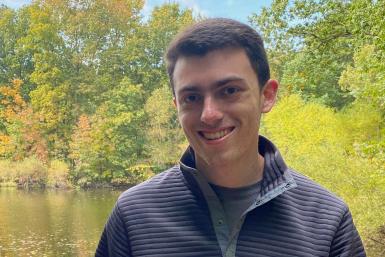 Senior Matt Cohen is this year's winner of the sports writing category of the Indianapolis Press Club Foundation's Last Row Party Scholarship.
Cohen's stories, "Hundreds of shirtless dudes at IU football game lead to viral flash mob," and "Yes, IU students stormed the court after beating Purdue. It was 6 years in the making," were published in The Indianapolis Star.
"Matt's writing places the reader directly in the action, using descriptive language and an active style," the judges said. "He paints a vivid picture with his words and, in doing so, tells a captivating story."
The Indianapolis Motor Speedway sponsors the scholarships. He'll receive a $1,000 award and an invitation to the Indianapolis 500 Last Row Party.