Chicago trip introduces Ambassadors, honors students to nearby media outlets
Media School Ambassadors and the freshman classes of Ernie Pyle and Media scholars traveled to Chicago Jan. 31-Feb. 1 to network with alumni and visit media outlets.
On Jan. 31, they attended an evening networking reception with Media School alumni. On Feb. 1, they split into groups and visited eight media organizations: the Chicago Tribune, Edelman, Framestore, Greentarget, Mode Project, rEvolution, Spark Performics and WGN.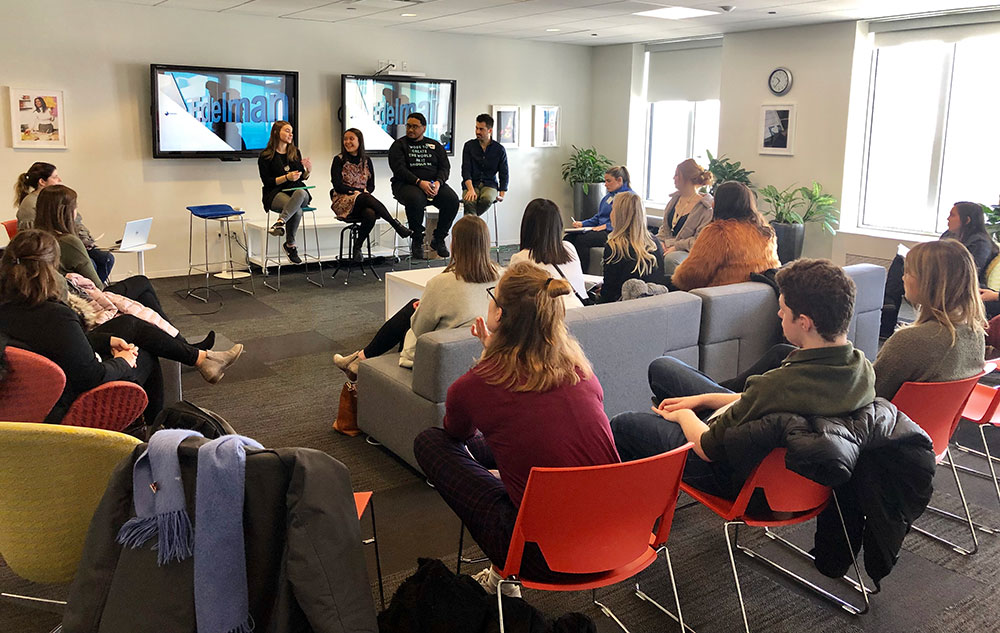 Edelman
By Victoria Updike
On the coldest day in Chicago in 50 years, Media School students and faculty braved the polar vortex to visit the granddaddy of all public relations firms: Edelman.
Rocketing up 63 stories in a high-powered elevator made our ears pop, but not our anticipation. Recruiters Alyssa Goldman, BAJ'12, and Cindy-Lee Pijoos found us in the reception area snapping photos of the incredible view — the Edelman office offers a bird's-eye glimpse of beautiful Lake Michigan and Chicago's most iconic architecture.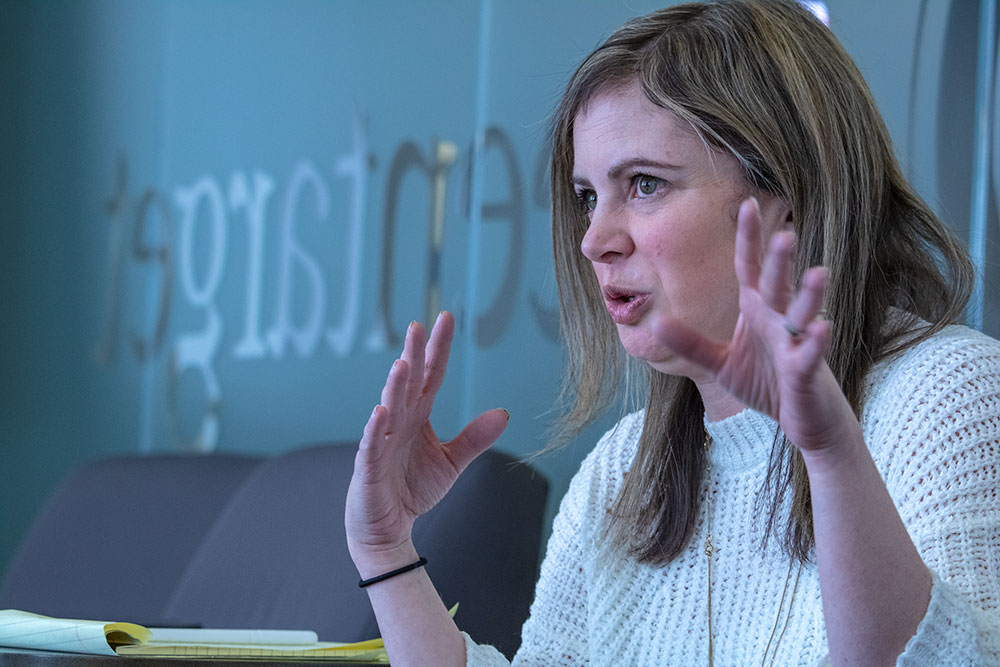 Greentarget
By Jennie Grace Moran
Work hard. Fail forward. Be authentic. Embrace curiosity. Drive creative thinking. Grow as individuals and as a team.
These core values are painted on the walls of Greentarget's office under corresponding buckets of brightly colored tokens. Each token corresponds to a different value, and employees who are seen embracing these values receive a token for it. This sort of enthusiasm and dedication made our visit to Greentarget lively and interesting.
We all introduced ourselves and were led around the office, which felt both open and exciting as well as familiar and intimate. We were led to a conference room and offered pastries and other refreshments as some of the employees filtered in.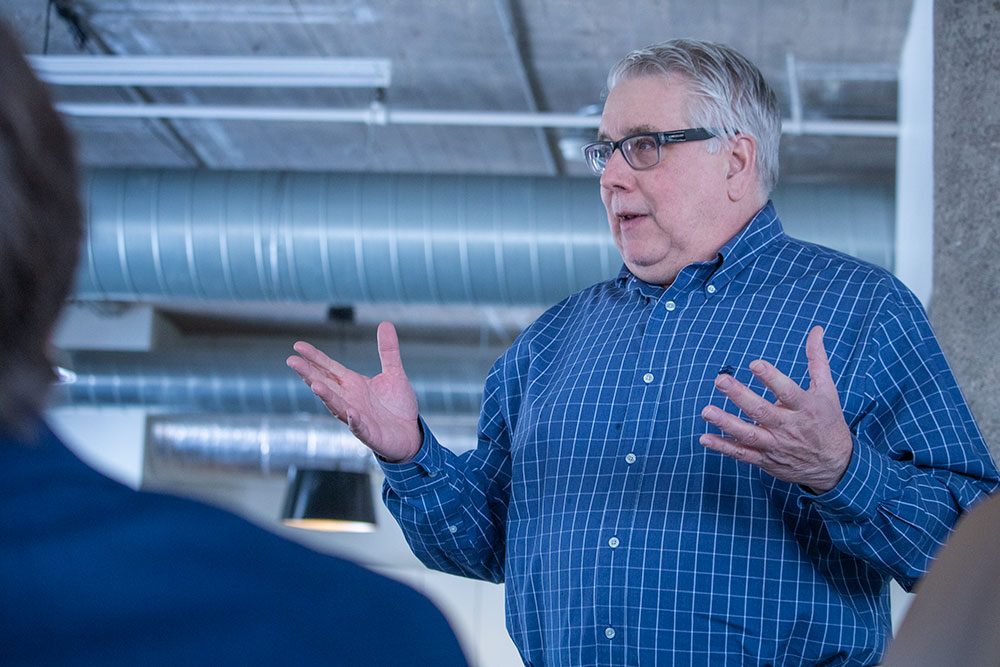 Mode Project
By Marie Helen Gryl

Mode Project is a small, independent video production company. Based in Chicago, it has eight core employees and hires freelancers as needed from job to job.
Founded in 2002, Mode Project's philosophy is to tell a variety of stories while remaining small and nimble – hence the single-digit staff. It has certainly succeeded in telling many diverse stories in creative ways, working with organizations such as Northwestern University, Chicago Symphony Orchestra, Kalamazoo Outdoor Gourmet and more.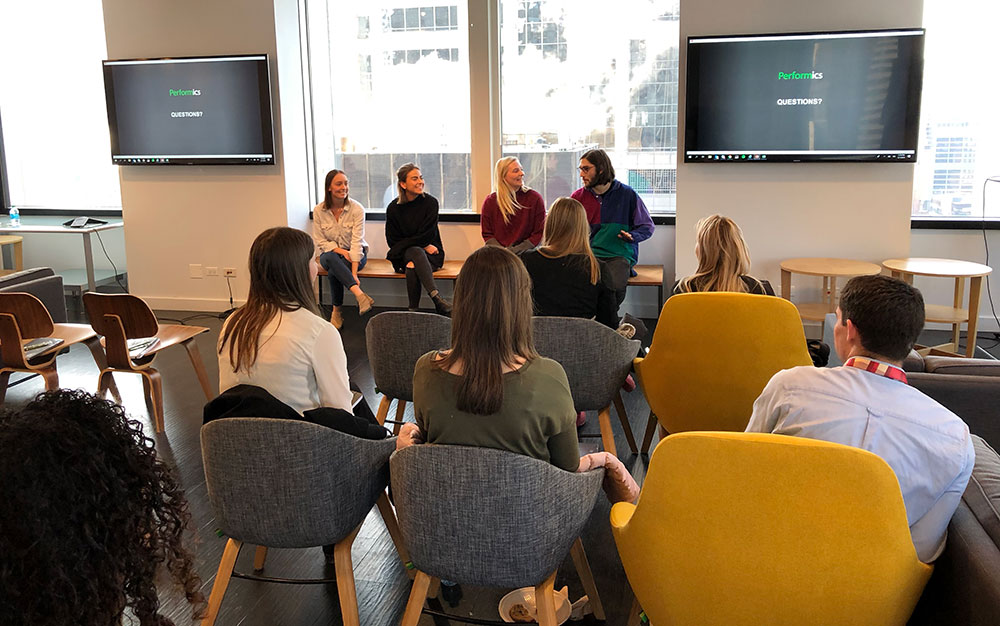 Performics
By Joey Bowling
Media School students and faculty braved the cold on our way to Performics, a Publicis Media company. It was unlike anything I've ever experienced. In the middle of a polar vortex, it seemed that everything was stuck in a perpetual state of cold. Numbness spread through me as I tried to stay optimistic. When I walked inside, I knew it was worth it.
No matter what I read on the website, nothing could have prepared me for the sleek, polished look of the inside of the building. As I showed my ID to security and got my guest sticker, I tried to take in everything I saw. The lightning fast ride up made my ears pop.