Castronova contributes to Vonnegut collaboration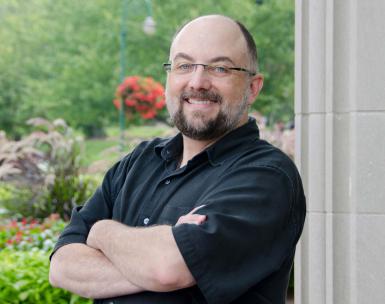 Professor Ted Castronova is a co-founder of a new project that celebrates the works of Hoosier author Kurt Vonnegut and hosts discussions on his writings and how they relate to today's world.
Salo University is part of the new IU Bloomington Public Humanities Project initiated by the Office of the Vice President for Research and the IU Bloomington Arts and Humanities Council. The site's name refers to a recurring alien character in Vonnegut's novels.
The nine founding faculty members will publish blog posts that relate Vonnegut's novels to their fields of study. The site will also feature highlights from the Lilly Library's Vonnegut collection, student projects, news items and fan discussions.
Castronova's blog posts relate the novels to games and play. His first posts reflect on "Mother Night," "The Sirens of Titan" and "Player Piano."